In a rush? In my opinion, the Cuisinart SS-20 Coffee Center 10-Cup Thermal Single-Serve Brewer Coffeemaker is the best dual coffee maker.
One of the great things about coffee is the variety. Without even switching drinks (for example, to tea...) you aren't locked into a single coffee drink – or even a single volume of coffee.
Dual coffee makers are wonderful devices capable of creating a wide range of unique brews, especially beneficial for a family with different tastes.
So – grab yourself a brew from your current machine and let me guide you through the models. I also have a shortlist of some of the best dual coffee makers currently available.
Top 2-Way Coffee Makers Reviewed
How to Pick the Best Dual Coffee Maker
Some of the most crucial factors when looking for the best dual coffee maker are:
Brewing Options
Brewing options are the essential features to consider, so don't skip over these and shop on looks alone.
The best models allow you to change and customize numerous aspects of your brew—including the ability to modify:
Some models are completely programmable, too, meaning you can set the precise time when it starts making your coffee—perfect for when you wake up. Mmm, no more 6 AM kitchen stumble!
Design
You need to consider both the aesthetics and how its working parts operate in conjunction to give you efficient and tasty coffee.
Expect to find a digital display on most modern dual coffee makers, but only the best models have an intuitive menu that allows you to access the features of the model effortlessly.
If you're able to make the desired coffee without constantly referring to the manual – that's an excellent sign of a user-friendly and intuitive product. No need to practice!
Okay let's talk about looks now. Make sure you also consider the color, finish, and overall aesthetics of the coffee maker. You'll have plenty of options in this department – you can find metallic, single-toned, and dual-toned models to pick one that best suits your environment and design sensibilities.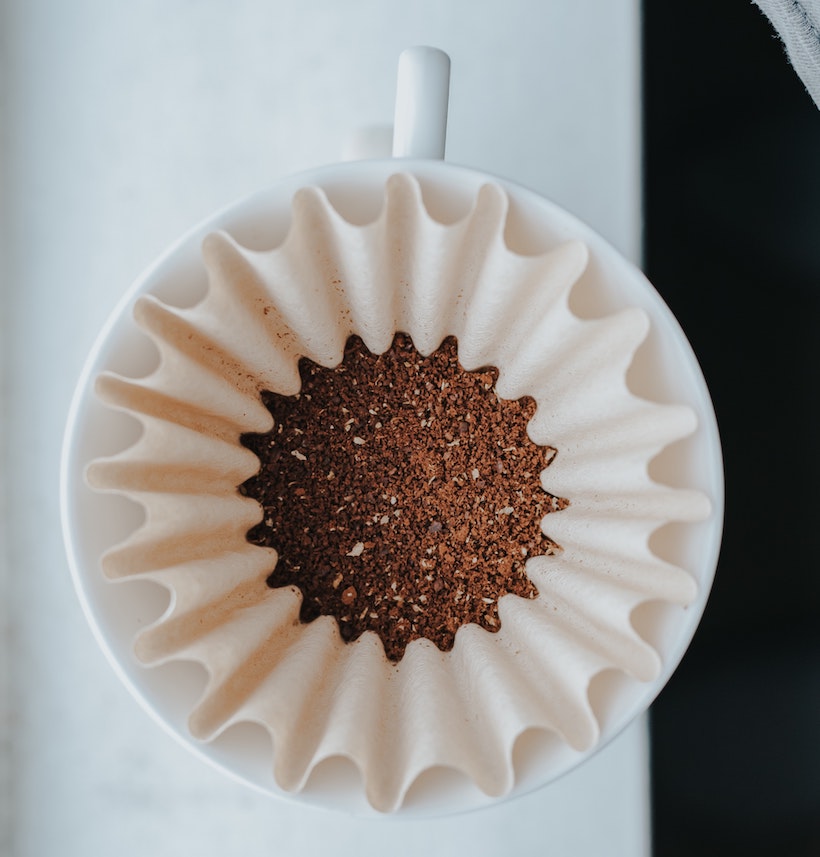 Dimensions
Most dual coffee makers tend to be moderately sized—somewhere between the size of personal and office coffee makers. For a rough guide, expect them to fit between a 10 and 15 inch sided square, roughly.
If the model you're considering is larger than these dimensions, it can probably produce larger volumes of coffee (think – 10+ cups) and usually have some additional features, such as premium steam wands.
Capacity
Another critical factor to consider is if you need a dual coffee maker that makes single-cups or an entire pot in one sitting. Most models tend to give you the option of making both single cups and pods, but the carafe capacity tends to vary.
You'll find models generally range between 8 to 12 cups of coffee per pot in most models, and brewing 12 cups usually takes 10 to 15 minutes, depending on the coffee maker.
Thus, answering these questions well will help you find your way to the best dual coffee maker for your needs:
If you want multiple cups of coffee brewed simultaneously.
How many cups per pot are ideal for your setting.
Of course, if you're willing to make a few rounds, you can grab one of the best coffee carafes to pair with your new machine.
Cleaning and Maintenance
Modern coffee makers have become remarkably efficient in the cleaning process, and most high-quality models come with a self-cleaning feature to make your life a whole lot easier. You can't skip cleaning duties entirely (haha, unfortunately!) with these models, but the time and effort you need to engage will be considerably reduced.
With this, also consider the material of the machine. For example, many like the brushed chrome look of a coffee maker, but they don't always clean up as easily as stainless steel... and can leave watermarks. Plastic is more affordable than most materials, but it lacks a certain robustness (and doesn't look as sleek in modern kitchens).
Filter System
The filters used in dual coffee makers play a significant role in determining the coffee's quality and flavor. Your two primary options here lie between paper filters and metal filters.
While paper filters absorb coffee oils and are likely healthier options in the long run, metal filters are quite easy to clean and produce less waste.
Most of the best dual coffee makers rely on single or sometimes double filter systems. Some have the option of using reusable filters, which help in dramatically preserving the taste of the coffee.
Review of the Top Five Best Dual Coffee Makers
In my opinion, the Cuisinart SS-20 is the best 2 way coffee maker in the market today. On one side is a thermal coffee maker that's fully automatic, and on the other is an excellent single-serve brewer.
The single-serve side makes coffee in three varying sizes—6, 8, and 10 ounces. It's also K-cup pod compatible and includes Cuisinart's famous reusable filter cup system to help give you a wide range of options while brewing your coffee.
Also featured on the single serve half of the coffee maker are a removable 40-ounce reservoir, an energy-saving mode, a removable drip tray for travel mugs (or a thermos), and a charcoal water filter.
On the other side, the carafe brewer can make up to 10 cups of coffee in a single brew and features a stainless steel grip for easy handling. It's also a fully automatic pot brewer that can be pre-programmed 24 hours in advance, and it has a brew-strength control feature that allows you to dial in your favorite taste.
Pros:
Fully automatic thermal coffeemaker.
Single-serve brewer.
Can create coffee in three varying sizes.
Carafe brewer can make up to 10 cups of coffee at once.
Cons:
Customers mention that the narrow reservoir opening makes it difficult to add water.
---
The Delonghi BCO430 is one of the best combo coffee makers in the market today.
On one side, you can make authentic 15-bar espressos, cappuccinos, and lattes, while the other side excels in brewing fresh and delicious pots of coffee.
This model uses a special flavor savor brew system, and this is a special Delonghi feature to maximize the flavor and aroma of every cup.
It's powered with a front-loading design with an input power of 1,500 watts. This means that both the water and coffee reservoirs are in the same spot to refill the machine without spills. The water reservoir is also removable to help make refilling easier.
I particularly like that the 24-hour programmable timer allows you to set the coffee machine to keep your favorite brew prepared when you need it the most! Also, the use of a gold-tone filter helps maintain the taste and consistency of each brew to perfection.
Pros:
Authentic 15-bar brewer on one side and a pot brewer on the other.
Manual frother mixes steam and milk to perfection.
Easy-to-use front-loading system.
Removable water reservoir.
24-hour programmability with auto shut-off feature.
Cons:
Users comment on how the removable filter makes it difficult to refill grounds after every use.
---
The Hamilton Beach 2-Way Brewer is an excellent budget selection packed with all the features you'd normally associate with premium models. For instance, its Flexbrew system allows you to either make a single-serve cup or work on a full pot of coffee.
Using the full-pot option allows you to prepare up to a dozen cups of coffee at once, thanks to the 12-cup glass carafe. It also has an auto shut-off function, so you don't have to babysit the device as it goes about its business.
The single-serve side allows you to add grinds directly into the mesh filter, or you can use soft pods via the pod holder option. The two-way brewer itself has a keep-hot, non-stick plate that maintains the temperature of your brew or cup for up to two hours after it's prepared.
Also, a built-in, programmable clock and timer allow you to make the most of your snooze button as the coffee will be ready by the time you're up in the morning. And thanks to the mesh filter design, you can use flavored, decaf, or premium-roast coffee grinds.
Pros:
Makes either a single cup or a full pot of coffee.
Features a 12-cup glass carafe.
Water reservoir is extra-large and has measurement markings.
Mesh filter holds ground coffee.
Adjustable multilevel cup rest to fit any cup.
Programmable up to 24 hours.
Cons:
Carafe reservoir is inconveniently located, according to some users.
---
If you're in the market for a premium dual coffee maker, you can't go wrong with this Mr. Coffee All-in-One model. You can pretty much brew coffee in any size and style you prefer thanks to the multitude of options:
10-cup pot with the thermal carafe.
6, 8, 10, or 12 ounces of coffee with the single-serve option.
Using pods, thanks to the K-cup option.
Brewing coffee directly into a mid-sized travel mug.
15-bar pump system to make one or two shots of espresso.
Lattes and cappuccinos with the milk frother.
Once you've selected your choice of coffee, you can use the automatic brew detection feature. This mechanism intelligently recognizes the type of coffee you intend to make and conveniently changes the settings to assist your process.
Aiding in your quest for the perfect brew is the temperature control system, which heats the water to the perfect temperature and greatly improves the brew's flavor. Water temperature during extraction is crucial since there's an ideal temperature for each type of coffee, which this machine helps you find and nail down.
Pros:
Makes coffee in a wide range of sizes.
Automatic brew detection.
A smart water system maintains ideal water levels.
The temperature control system creates the perfect extraction temperature.
A milk frother wand adds greater variations to brews.
Cons:
Customers complain about messy pours which could be due to the design.
---
The Keurig K-Duo Coffee Maker is another excellent model, with a massive 12-cup glass carafe to make plenty of coffee in a single brewing session. It also allows you to brew just one cup if that's all you need, and you can do this by using either ground beans or K-cup pods.
You can maintain both brew sizes at the ideal temperature thanks to the included heating plate. You also have the option of brewing varying sizes as you can make 6, 8, 10, and 12-ounce cups.
It comes with a massive 60-ounce water reservoir that's shared by the carafe and single-serve brewer, thereby requiring fewer refills in the long run.
As a bonus: you also have a strong brew option in case you wake up to one of those mornings we all hate!
Pros:
Large 12-cup carafe.
Carafe and single-serve brew in multiple sizes.
Programmable auto-brewer function up to 24 hours in advance.
Large 60-ounce water reservoir to reduce the number of refills.
Option to make stronger brews.
Cons:
Users mention that it's tough to achieve drip-free pours with this model.
---
Twinning for Coffee
Can you imagine how much of a coffee lover the inventor of the dual coffee maker must have been? These machines are a great gift for caffeine heads around the world, and there are plenty of quality products to consider in this segment.
The Cuisinart SS-20 Coffee Center 10-Cup Thermal Single-Serve Brewer Coffeemaker, in particular, deserves a stand-out mention for being able to brew perfect cups and pots of coffee based on the user's needs.
This incredible model is simmering with features, such as being compatible with K-pods, having a 24-hour programmable option and a self-clean feature.