Headed out the door? My pick for best bean to cup coffee maker is the Cuisinart Grind & Brew Automatic Coffeemaker.
Who doesn't enjoy a good quality cup of coffee first thing in the morning? Probably everyone – but not everyone wants to go through the trouble of grinding beans to enjoy that great cup to kick start their day.
If we just described you to a tee, don't worry, because you're not alone here. That's exactly why we have bean to cup coffee makers taking over the market and offering coffee aficionados a wide range of products.
We've handpicked five top bean to cup coffee makers for your consideration, so you'll never have to wait more than a few minutes the next time you're craving that perfect, freshly-ground cup of joe!
Top Bean to Cup Coffee Machines Reviewed
Things You Need to Know Before You Choose the Best Coffee Maker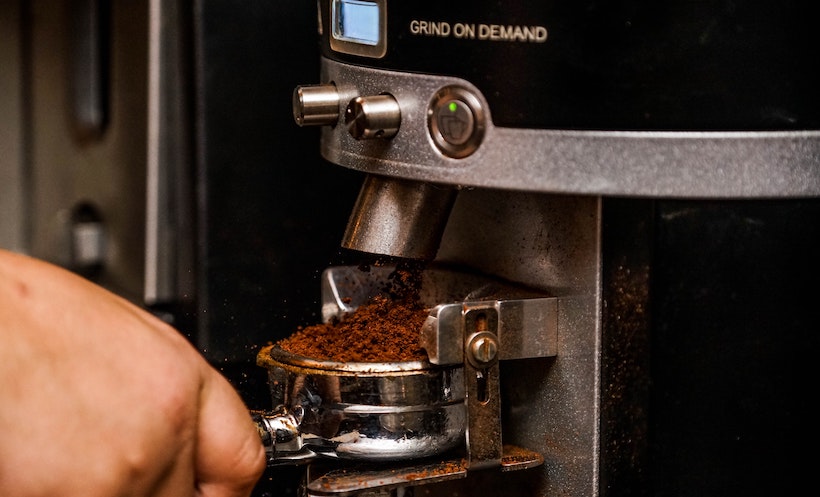 Taste the Difference
Bean to cup coffee makers are extremely popular because the coffee derived from this method is more flavorful than the alternatives. When you grind coffee beans down, they tend to lose flavor almost immediately as they are exposed to the air. Ideally, it's is best to turn those ground beans to great coffee as soon as possible. (And, coincidentally, it's why your pre-ground coffee comes sealed!)
Apart from this, these machines are far more convenient for daily use than many other types of popular coffee makers today. With everything in a single unit, you are never long from a high-quality cup.
I'll help you lock down the ideal machine with these handy tips.
Tank Capacity
The tank capacity of the coffee maker you're considering should be directly proportionate to the amount of coffee your household consumes. Most machines feature a tank capacity of around 1.5 liters, allowing you to make enough coffee for most families for an entire day.
Smaller variants tend to have a capacity of 0.8 liters to one liter, while larger models can house up to 2 liters.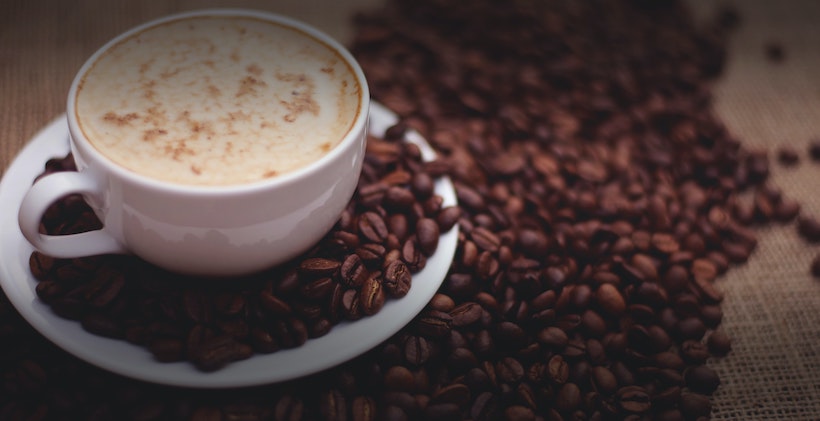 Maintenance
If you purchase a lower-end bean to cup coffee maker, maintaining it can be a fair amount of work. It could require you to clean the multiple moving parts on a bi-weekly basis... or even more frequently based on the number of cups of coffee you consume.
The amount of time you will require to maintain your coffee maker also comes down to the number of moving parts. Products that have steam wands or frothers require far more cleaning than models that don't feature these attachments and features.
If you want to avoid this hassle and keep the cleaning to a minimum, consider a machine that requires cleaning only once a month or once every two months—or select a model that comes with a self-cleaning function that simply requires general maintenance every few months.
I know what you're thinking – a machine that makes coffee and cleans up after itself? Is this heaven? (I'm betting yes!)
Customization
Some coffee makers can customize and personalize a cup of coffee for your particular taste. Customization features might include the ability to alter the concentration of coffee, create the ideal foam, or maintain the consistency of each cup.
Some models have a set of presets that dispense a handful of coffee blends... and that's the end. Other machines allow you to adjust the fine details to brew the perfect cup for you.
If you have a coffee preference that isn't part of the run-of-the-mill presets or enjoy changing your coffee styles based on your mood on any given day, pick up a machine that allows you to customize the brew.
Milk Frothing
Again, your attraction to a milk frother comes down to preference. If you enjoy frothy brews such as cappuccinos and lattes, creating the ideal amount of froth is something you're going to need to pay attention to closely.
Keep an eye out for automatic steam wands or built-in frothers.
If you couldn't care less about this feature, then you're perfectly fine picking up a machine that has a manual steam wand. You probably want to focus your attention on the grinding function instead, as you're probably a fan of espressos.
Price
Bean to cup coffee maker prices vary widely, based on the price tag attached to any given machine. You can find budget models for under a couple of hundred dollars, while the pricier machines may run in the thousands of dollars.
You'll see significant differences in customization choices, personalization, capacity, and consistency between the budget and premium machines.
You can expect ceramic or sturdy metals to be used in premium machines versus mid-range or budget models that utilize stainless steel as the primary base.
You need to decide where you stand on this spectrum and how much you enjoy that cup of coffee in the morning. If it's a question of making or breaking your day, we'd suggest saving up or hitting the credit card and opting for the high-end models every time.
Review of the Top Five Best Bean to Cup Coffee Maker
We now come to the significant bit of the article, the reviews of – in my humble opinion – the five best bean to cup coffee makers.
Cuisinart's Grind and Brew Automatic Coffeemaker is an excellent machine with 24-hour programmability and is available in large 10 or 12 cup versions.
You can pour coffee beans into this product and allow it to consistently grind and brew to produce a fresh cup of coffee, or you can turn off the grinding feature if you intend to use pre-ground coffee directly.
A Cuisinart® gold-tone commercial filter and a charcoal water filter help remove the impurities from the brew and ensure that you have the freshest and cleanest coffee possible.
Cleaning this machine is easy, too, as the grinder chamber and filter area are placed separately in the design. This allows you to focus all your regular cleaning on the areas that require it the most while leaving the seasonal maintenance to once every few months.
An ergonomic handle, knuckle guard, and dripless pour spout ensure that you can quickly – and safely – pour yourself a cup of coffee as soon as it is ready.
Pros:
24-hour programmability.
Makes up to 12 cups of coffee in a single session.
Ergonomic handle, dripless pour spout and knuckle guard.
Brew-pause feature.
Auto shut off from 0 to 4 hours.
Cuisinart® Gold tone commercial filter and charcoal water filter remove impurities.
Cons:
The interlocking system is tricky to use for some owners.
---
If you enjoy a healthy dose of foam on your coffee, check out this model by Gaggia Brera. It uses a Pannarello wand frothing system to create the ideal cappuccino or latte.
You can also use the wand to double up as a hot water dispenser if you want to make tea or Americanos.
Creating an ideal coffee cup is a cinch with this model, as the dregs drawer, drip tray, and water tank are positioned close to one another at the front of the coffee maker. This placement also makes it easy to clean and maintain.
A set of push-button controls and an LED display allow you to easily navigate this coffee maker's features and begin making your ideal brew.
Thanks to its use of rapid steam technology, it won't take very long to prepare your coffee. The tech allows the machine to heat up in double-quick time, and you can use the 1.27-quart capacity to make multiple cups.
Pros:
Great froth creation using a Pannarello wand frothing system.
Easy to clean and maintain.
Large 1.27-quart capacity.
LED display allows for easy navigation.
Rapid steam technology allows for quick dispensing of coffee.
Cons:
Chrome tray grill may scratch easily.
---
The Jura S8 Automatic Coffee Machine is a premium product, ideal for those who consider themselves to be true coffee connoisseurs. With the press of a single button, you can prepare one of fifteen barista-quality specialty coffees with this exquisite machine. Presets include:
Espresso
Flat white
Latte macchiato
Cappuccino
Jura's exclusive pulse extraction process is fully utilized in this model to help you create the perfect espresso with no extra effort. Using conical burr grinders helps break down the coffee beans with remarkable efficiency (and consistency) to give you the perfect coffee cup every time.
A 64-ounce water tank and 10-ounce bean container help you make multiple cups of coffee without refilling.
Pros:
Easily make one of fifteen types of coffee with the press of a button.
Pulse extraction process helps make perfect espressos.
Conical burr grinders break down beans with excellent consistency.
Large tank helps make multiple cups of coffee.
Cons:
The milk system requires regular cleaning.
---
Breville makes some amazing coffee machines of all types, and the Breville BES870BSXL Barista Express is absolutely no exception.
With a 15 bar pump of Italian origin crossed with a 1600 watt heater and stainless conical burr grinder, its a force to be reckoned with in the kitchen. Many owners experienced consistent pulls and delicious coffee in a repeatable manner.
It includes settings for grind amount, filter size, and volume, and has all of the programming you'd expect from a machine of this caliber. It has an extremely well-reviewed frother which owners found could froth any type of milk.
Pros:
Users universally loved the coffee it produces
Easy to use
Compact size makes it easier to fit on your counter
Excellent frother
Cons:
Some users found the exterior showed scratches easily
A few owners felt the machine used too much plastic
---
The De'Longhi Dinamica is a jack-of-all-trades, offering multiple useful features in a single coffee maker.
The use of an Italian, 15 bar high-performance pump allows you to start the brewing process in just 40 seconds. Apart from making the best of the popular coffees you'd expect, this model can make an excellent cup of iced coffee.
A built-in steel burr grinder allows you to create a fresh and consistent coffee cup with remarkable ease. You can pick between one of its thirteen settings to create the ideal blend. An integrated adjustable manual frother ensures that you can add exactly the right amount of foam.
A removable brew unit and dishwasher-safe drip tray allow you to clean this machine with incredible ease.
Pros:
Heat up time is less than 40 seconds.
Built-in steel burr with 13 settings.
Integrated adjustable manual frother.
Removable brew unit for easy cleaning.
Can make iced coffees.
Cons:
According to some owners, this machine is relatively delicate and must be handled with care.
---
The Brew for You
Having a bean to cup coffee maker helps if you're a discerning coffee drinker, and you're interested in saving time making your daily beverage.
If I had to pick only one out of the five products featured in our reviews above, I'd opt for the Cuisinart Grind & Brew Automatic Coffeemaker.