In a hurry? My favorite Italian Espresso Machine is the Breville Barista Express Espresso Machine.
Most people who love espressos – some of the most discerning drinkers – seek an Italian espresso machine to create that deeply flavorful and potent brew. If you belong to this segment of the population – respect, you know you're going to get a great cup.
In this post, I've picked out five of the best Italian espresso machines for the modern kitchen. I'm confident that one of these will suit your needs and make your mornings (and rough afternoons!) for years to come.
Top Italian Espresso Machines Reviewed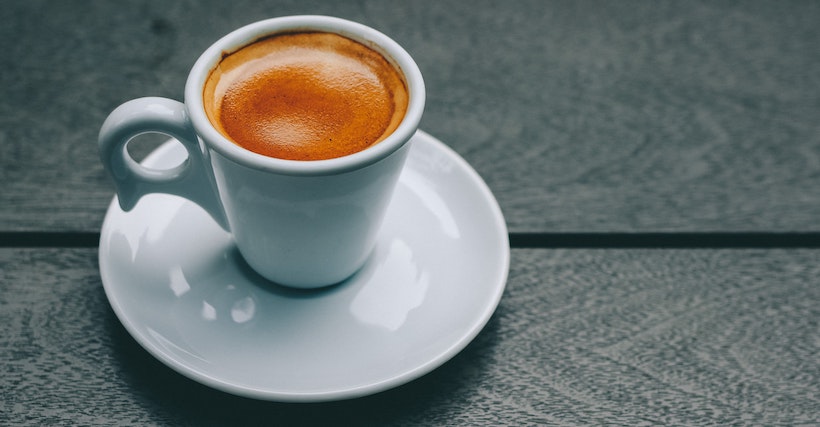 Things You Need to Know Before You Choose an Italian Espresso Machine
Italian espresso machines belong to a specific niche of coffee makers. Espresso coffee is created by a particular process which entails quick pressurized brewing of the coffee bean. An espresso machine has to carry out this process masterfully.
There are some essential pointers to consider before you pick a machine out for your home.
Type
There are two major versions of Italian espresso machines in the market today. The first is the steam-driven variety, and the second is pump-driven.
Steam-driven machines are far less common as they're not as efficient as pump-driven machines, and they rely on external heating appliances.
The two types of steam-driven models are stove-top espresso makers and pump-less electric makers.
Pump-driven models are the most abundant types of espresso makers in the world. They can reach higher levels of pressure to force hot water through and get maximum extraction from the tamped coffee.
Within this category, you have five major versions.
Manual lever pump: This model works how it sounds – it relies on your manually pumping the lever on the machine to produce coffee. The plus side of this version is that it does not rely on any electricity. The downside involves the time taken to make the brew.
Electronic pump: This version requires you only to set both the temperature and volume of coffee. The in-built mechanism will carry out all the pumping actions on your behalf.
Semi-automatic pump: To make coffee using this espresso maker, you must grind the coffee beans and place (and tamp) the coffee grounds in the machine. Turn it on and pump the lever until the water turns black with delicious liquid.
Automatic pump: This is like the semi-automatic machines, except that you don't need to pump the machine after placing the powdered coffee beans into the portafilter.
Super-automatic pump: This is one of the most advanced types of pump-based espresso machines around, and it just requires you to place the beans in the machine and turn it on to produce a great coffee cup. It has a lot of crossover with bean to cup machines.
Consumption
Another vital factor to consider while picking out an Italian espresso machine for your home is your coffee consumption. Every coffee maker comes with a maximum capacity, and this is a crucial specification to consider at the time of purchase.
Are you the lone Italian espresso fan at home, or are you part of a family of espresso lovers? Is this machine even for your home, or are you buying for an office? Do you entertain guests often?
Answer these questions to help you determine what capacity you will require from your new espresso machine.
Price
Price – as always – is a factor that significantly influences the type and model you will eventually bring home or to the office. As with most things, the price you're willing to shell out for your espresso machine will determine the quality and varying amount of features that come with the product.
It is essential to examine what features the machine has and decide whether you're willing to pay the price to have them included. Are you a fan of steamers or frothers? Do you need programmability from your machine? How quickly do you need your coffee to be ready?
Espresso machines aren't cheap. If Caffè Americano is all you drink, is it worth forking out for all the bells and whistles on a machine?
If the machine is a family purchase, though, consult every coffee drinker in the household. You DO NOT want a disgruntled spouse at the breakfast table drinking instant while you sip your premium coffee. For this reason, espresso-only capability can be a major "con."
Review of the Top Five Best Italian Espresso Machines
We now get down to the steamiest section of our roundup, which reviews our top five picks. Hopefully, one of these will catch your eye and match up to your needs.
The Barista Express Espresso Machine made by Breville is a beauty in the kitchen, and it's a veritable beast of a coffee maker. It includes several premium features and is our top pick for the best overall Italian espresso machine.
Many incredible details make me fall in love with this product. For one, it is exact and purposeful in manufacturing the right taste and flavoring for every brew.
It does this with some intelligent design features. These include the dose control grinding mechanism that uses the integrated conical burr grinder to produce the perfect amount of fresh coffee grounds in each run through the portafilter. You can easily modify this level to suit your ideal tastes.
The espresso extraction system uses digital temperature controls to add water at the right heat to get an optimum espresso extraction. This process should take fewer than 30 seconds to execute.
The flavoring of the espresso is carefully modulated with the help of a micro-foam milk texturing system. This allows you to hand texture micro-foam milk particles to enhance the flavor significantly.
Regarding the quality of the coffee bean grind — you have absolute control over the grinding process with the help of an easy-to-use grind-size dial. This feature allows you to change the grind based on the beans you're using, creating an ideal output to match your preferences.
Pros:
Dose control grinding allows you to control the volume of grinding.
Precise espresso extraction.
Digital temperature control.
Micro-foam milk texturing.
Grind size dial allows for customized grinding.
Cons:
Users note the machine requires regular cleaning.
---
Despite their steely and steamy exteriors, coffee machines are known to be fragile products that can need fixing fairly regularly. If you're looking for a robust model with a tough exterior capable of dispensing quality espressos, then Rancilio's Silvia model is sure to meet your needs.
Its ultra-durable exterior is structured on an iron frame that protects the device from any knocks that it may encounter. Rancilio has lined the panels with stainless steel to reduce its capability to rust and improve its longevity.
The interiors of this product are loaded with quality features and premium materials, including the use of commercial-grade components such as the portafilter handle and group heads.
The group heads, in particular, are crucial to improving the efficiency of the extraction process. It only takes 25 seconds to pull a shot thanks to the machine's superior extraction capabilities.
This Rancilio Silvia only makes espresso drinks and not full cups of coffee. You can be assured, however, that the taste is of the highest quality.
Pros:
Made using a top-quality iron frame and stainless steel side panels.
Ergonomic portafilter handle.
Superior heat stability and extraction quality.
Offers precise control over steaming pressure.
Cons:
It only makes espresso drinks, not full cups of coffee.
---
Those who consider their morning shot of espresso to be the ideal starter for the rest of their day should consider purchasing the De'Longhi Super Automatic Espresso Machine.
It uses a patented cappuccino system that allows it to mix milk and steam precisely to create the ideal foam, milk, and coffee mixture. Such features are ably assisted by the push-button control panel that allows you to access a wide range of programmable settings.
A large coffee grounds container allows you to produce 14 cups of coffee effortlessly, as the beans used can be easily ground with the help of a state-of-the-art direct-to-brew system.
While medium roast beans offer the best performance on this device, you can customize the grinding process and effectively use any type of beans you prefer. You can even customize the extraction process to suit your tastes. Just know that longer extraction times lead to a more diluted cup of coffee.
In terms of maintenance, this device is a real winner, as it requires only half the cleaning time compared to the rest of the products on my list.
Pros:
Easy to use rotary and push-button control panel.
Easy to grind beans using a direct-to-brew system.
Frother built using patented cappuccino-system.
Easy to clean and maintain.
Cons:
Customers have had trouble grinding larger beans in this model.
---
If you have your sights set firmly on espresso and you're looking for a specialist in this department without having to spend too much on the purchase, the Gaggia Classic Pro Espresso machine might pique your interest.
It's a product built to satisfy the needs of an espresso lover. It purely specializes in making espresso drinks – but wow, is it excellent at this!
This machine has a rugged brushed stainless steel housing that helps protect a commercial three-way solenoid valve and a 2.1-liter water tank. Some of the other high-grade components in this product include a commercial-style chrome-plated brew group and a commercial steel wand.
All of these components help produce some excellent results when you're looking for a great cup of espresso. The rocker switch controls make it easy to use this device and make your dream espresso.
The extraction time is longer than other machines and may take a minute or two, but it's worth waiting!
Pros:
Exterior made using brushed stainless steel.
Runs on a commercial three-way solenoid valve.
Modest but efficient 2.1-liter water tank.
Commercial steam wand.
Cons:
The machine runs hot while creating coffee, according to owners.
It only makes espresso drinks.
---
The Nuova Simonelli Oscar II is another espresso specialist that titillates the taste buds of espresso lovers around the world.
The brew group of the Oscar II is cast from marine grade brass, allowing it to conduct heat efficiently.
By using a three-way solenoid valve, this model ensures that excessive pressure is never built-up on the device. Adding to the safety features is the use of a broiler protection system that prevents overheating and adds to the model's longevity.
The auto-fill feature helps monitor the water levels in the machine and automatically adds more water using a computer-controlled water leveling system.
This machine is straightforward to clean and is a popular choice for espresso lovers the world over.
Although it only makes espresso drinks, the speed and efficiency of this machine are phenomenal. The extraction process is highly even and expedited, allowing you to have a shot ready in only a few seconds.
Pros:
Made using a casting of marine grade brass.
A Three-way solenoid valve prevents overheating.
Uses an intelligent water-leveling system.
Easy to clean.
Cons:
Does not include the pitcher for the coffee.
---
Espresso Yourself
Espressos are one of the most popular offshoots of your classic cup of joe, and using an Italian espresso machine is the preferred way of creating the drink. If you're a fan of this type of coffee, I'd recommend that you opt for purchasing the Breville Barista Express Espresso Machine.
This genius product is armed with some seriously intelligent features that allow you to control the volume and quality of coffee being ground into the mix, modulate the brew's temperature, and even add the exact level of foam that you desire.
If a member of your family isn't a fan of espressos or fancy a change, this machine makes other coffee styles too, so it's an excellent choice for the entire family.