In a rush? For most students, my pick for top coffee maker for college is the Hamilton Beach Dual Coffee Maker. If your residence doesn't allow an open heating plate, look at the Black+Decker CM2035B Thermal Coffee Maker .
Are you looking for a high-quality coffee maker to keep you company during those late-night study sessions?
If that describes you – or if you need to pick up the pace to get to class, I'll help you pick the best coffee maker for college your hard-stretched money can buy.
Top Coffee Makers for College Reviewed
What to Look for in a Coffee Maker for College
While there are higher and lower-quality coffee makers, the most important thing is to find the right one for your needs. Do you prioritize space, speed, or ease? Check out these tips and think through what's most important to you.
Speed
If you struggle to get up in the morning and are always late for class, you'll need a fast-brewing machine.
Some models can brew a cup in as few as 90 seconds—the same time it takes you to stuff your books in your bag!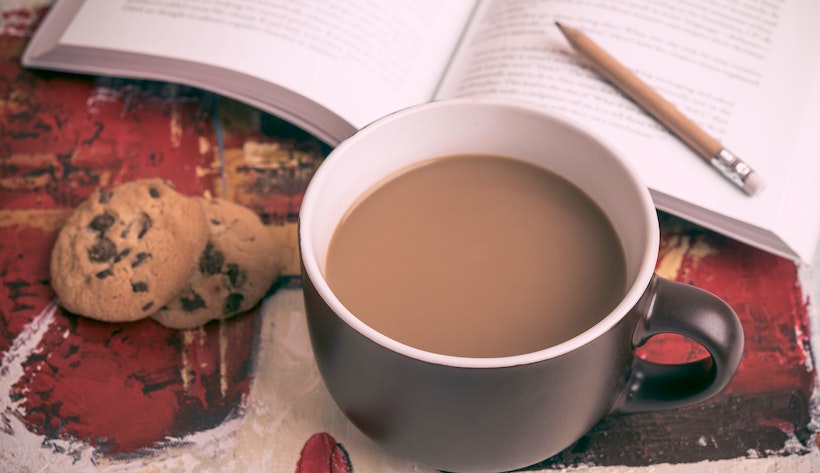 Ease of Use
Easy coffee is the way to go when your mind is busy with other things. If measuring coffee grounds every time you brew seems like a hassle, opt for a coffee maker that uses K-cup pods.
You can still find simple coffee makers for those who don't want to deal with various brew options. Just add coffee and water, and press a button. Simple!
Programming
There's nothing better than waking up to the smell of a fresh brew. Today, many coffee makers include a programming option, and you don't have to break the bank to buy one.
Remember, though: your roommate might not be a coffee fan and enjoy the smell of coffee first thing in the morning. It sounds wild, but it's possible (haha), so make sure you don't bother others with your caffeine habit.
An auto shut-off function is also a crucial safety feature for those days when you have to rush off to class with only a few minutes to spare. The last thing you want to be thinking about all day is whether you remembered to turn off the coffee maker!
Size
How many people are you planning on caffeinating with your coffee maker?
If it's just one person, it could be easier to find one with a small carafe meant for one to two people. A single-serve machine can also be a space saver in small dorm rooms where you don't have a lot of counter space.
Group study sessions for two or more will, of course, need more caffeine. When you're looking for a coffee maker to share with your roommate or study partner, a larger pot can be more convenient.
From experience: it can also be the right option to keep you company at the end of the semester when you're slogging through your assignments and finals.
Carafe
Glass carafes are the most common option in coffee makers, but a stainless steel thermal coffee maker will keep your coffee warm for hours.
If you're looking for a coffee maker for a late-night cram session with roommates, a big thermal carafe could be the right answer. They're also the right option for sleepy mornings when you get a little clumsy—they simply don't break as easily as a glass pot! And note, you can always add a carafe as well.
Some single-serve coffee makers don't even have a carafe. If you want to pour your coffee straight into a travel mug or thermos before you head to class, these might be the right alternative.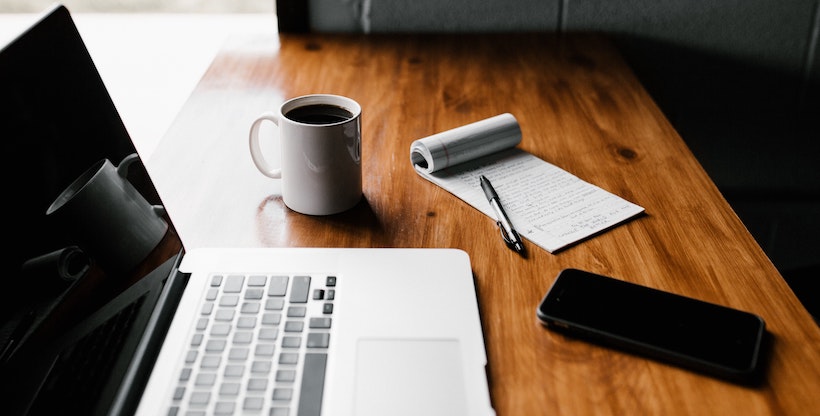 Price
If you're tight on money (like many college students), you'll need a reliable coffee maker that'll allow you to avoid pricey cafeteria coffee. A cheap coffee maker will be an instant money-saver, but a durable, pricier option may save you more in the long run.
Weigh your options well and pick the one that's most suitable for your needs and budget. The best coffee maker for college is the one you'll use the most.
Are Coffee Makers Allowed in College?
If you're living in a dorm, check their specific regulations on coffee makers. Many dorms don't accept a coffee maker with an open heating plate because of the fire and burn hazard.
A single-serve coffee maker that shuts off automatically or a thermal coffee maker without an external heating element should be fine in most dorms. However, that's not universal – always check the rules first.
What if you aren't allowed an electric coffee maker in your room, and you don't want to anger the RA? With a non-electric option, like a French press, pour-over coffee maker or an AeroPress, you'll only need hot water. (Plus, they make delicious coffee and will make you look like a coffee connoisseur.)
How Much Coffee Is Too Much?
I get it; you need your caffeine to make it through the long days. But remember that the limit of a healthy dose is around 400 milligrams of caffeine a day, or between four and five cups. After that, it might affect your sleep – check out my post on the right time to drink coffee for more.
The Top Coffee Makers for College Students
From single-serves to thermal pots and easy pod machines, I've got you covered. Take a look at these options for the best coffee maker for college. There's sure to be one for every need and budget.
This 49980A dual coffee maker from Hamilton Beach is super versatile. It adapts from a one-person energy boost to powering up your study session. Make a 14-ounce single-serve straight into a travel cup, or fire up a full 12-cup pot in the same machine.
Note that this model has a hot plate to keep the coffee warm for a while, so make sure your residence allows for this before buying. It's also quite large at 10.63 x 12.20 x 13.70 inches, so it'll take up a lot of space in your room.
Even so, it's fully programmable, so you'll be able to use the sweet fragrance of coffee to get yourself up from bed in the morning. The LED light display is also helpful when you're preparing coffee in the early hours and don't want to wake up others.
The water reservoirs are separate, and the single-serve side comes with a permanent metal mesh filter. This means you won't have to remember to buy paper filters every day, and you can keep your mind on your classes.
Pros:
Programming available for both sides.
Versatile brew.
Pours straight into a travel cup for extra ease.
LED light display.
Permanent filter.
Cons:
The reservoir opening is small and uncomfortable for some.
The heating plate is not allowed in all dorms.
---
This Black+Decker CM2035B model is the perfect alternative for busy students who drink a lot of coffee. You can brew a full pot in the morning and keep it hot throughout the entire day. Note that it doesn't have a heating plate, and most dorms will accept this type of coffee maker (but check first).
The stainless steel thermal carafe fits 12 cups of coffee, so it's great for sharing between roommates. The carafe also has a wide mouth, allowing for easy cleanup.
This model includes a brew-pause feature when you want to sneak a quick cup before it finishes brewing the full pot. And for true coffee snobs, the showerhead extraction system gives a full, even brew.
It's also fully programmable with easy controls and brew-strength selection for an extra-bold brew. The display has a blue light, but it only works when the coffee maker is brewing.
Pros:
Keeps your coffee piping hot for hours without an external heating plate.
Durable stainless steel carafe.
Remembers your last setting.
Auto shut-off.
Makes bold coffee.
Cons:
It only shows the blue light in the display when brewing.
Users mention that the brew-pause function doesn't always work well.
---
This affordable model from Mr. Coffee is a space saver for a dorm room and the right size for one or two people. It makes four 5-ounce cups, which is about the size of two standard coffee mugs.
It's as simple as a coffee maker can get. Just load the coffee and the water then press a button. The bad part is that you can't program this model or make a bolder brew. It also includes the traditional heating plate, which makes it not fit for all dorms.
Also note that you can take out the filter basket for easy washing, but it doesn't include a permanent filter.
This coffee maker brews a full pot in a couple of minutes, but the automatic pause function will hold the coffee if you just can't wait.
Pros:
Easy to use and clean up.
Affordable.
Space saver.
Quick brew and automatic pause.
Cons:
External heating plate.
Some users note that this model isn't the most durable.
---
This CM0700BZ coffee maker from Black+Decker can brew five small cups of coffee for one or two people in a residence or dorm. It's also an excellent size for a travel cup or thermos when you have to get to class in the morning.
Note that this model doesn't have auto shut-off or programming options, but it does have an automatic brew-pause for sneaking a cup before it finishes brewing. Still, check with your dorm to make sure this type of coffee maker goes with their regulations.
I like how it comes with a permanent filter you can replace for a paper one, depending on your taste preference. Also, the carafe has an ergonomic handle, and the spout pours nicely without making a mess, which is key when you're in a hurry.
Pros:
Includes a permanent filter.
Easy to use.
Affordable price.
Small footprint.
Easy-pour spout.
Cons:
Includes an external heating plate.
Some users note that the lid starts warping over time with heat.
---
The Keurig K-Mini is one of the smallest, most basic, and easiest-to-use Keurig machines. At less than 5-inches wide, it's great for dorm rooms or small apartments.
It's also one of the fastest ways of enjoying coffee and doesn't steal your precious morning time. The only thing is that Keurigs tend to be noisy due to the nature of the pods, so you want to keep that in mind if you have a roommate.
It has only one button, so you can't opt for different boldness levels or program it. Instead, the amount of water you pour in determines the amount of coffee you get and how strong or watery it brews. K-cups also have a ton of variety, from teas to Italian roasts, to caramel-flavored coffee.
But, it turns off automatically 90 seconds after you've brewed your last cup. Your dorm will also most likely accept it (but check), and you won't have to wonder if you left the coffee maker on when you're trying to focus on studying.
Note that K-cups are easy to use, but they're not necessarily eco-friendly, and they can get expensive if you drink a lot of coffee. Instead, if your budget is tight or you prioritize the environment, you can buy a permanent cup to use with ground coffee.
Pros:
Small and sleek.
Quick and easy brew.
Fits a 7-inch travel mug.
Acceptable in most dorms.
Cons:
K-cups can get expensive on a student budget.
Might wake up your roommate!
---
This Hamilton Beach single-serve model is very convenient—it brews directly into your cup or travel mug, without the need for a carafe. The coffee maker also includes a handy permanent filter that doubles as a scoop for measuring your coffee.
One big selling point in this coffee maker is its speed. It can brew an 8-ounce cup in 90 seconds and a travel mug in 2–5 minutes. If you're the kind of person who always has to run to their early morning classes, this coffee maker won't slow you down.
It also has regular and bold brew options for a versatile brew. Do note that the more time the coffee grounds spend in contact with the water, the stronger your coffee will be. This means that a fast brew won't be the strongest, so if your priority is flavor, choose the bold setting.
A perk of this model for college use is that since it doesn't include a carafe, it also doesn't have a heating plate. This means you won't have the ease of keeping a full pot warm, but most dorms will likely accept it.
Overall, it's a handy, small, and nice-looking coffee maker. The outside is brushed stainless steel, which is sleek, easy to clean, and durable.
Pros:
Incredibly fast brew.
Handy measuring scoop filter.
Bold brew option.
No heating plate.
Fit for different sizes of mugs.
Brews hot coffee.
Cons:
No programming.
It's hard to see the water measurements when pouring according to owners.
---
My Pick for Top Coffee Maker for College
I found the best coffee maker for college to be the Hamilton Beach Dual Coffee Maker. It's not the cheapest model, but the versatility pays for itself.
You can prepare a quick cup or a travel mug to take your coffee to class with this model. And when you need some extra caffeine, you can also make a full pot to power you through a late-night study session.
This coffee maker does have a heating plate to keep the coffee warm for longer, though. Check your dorm regulations before buying, and if they're strict, opt for a single-serve model or a thermal carafe. My pick for top non-hot plate coffee maker is the Black+Decker CM2035B Thermal Coffee Maker .