In a hurry? In my opinion, the Kiinde Breast Milk Storage Twist Pouch is the best breast milk storage bag.
If listening to my wife talk about her breastfeeding experience taught me anything, it's pumping is very time-consuming.
Even worse: when the baby doesn't drink it all, you might have to throw away all that hard work. Well... with the right storage, you don't have to.
To help speed your search for the best breast milk storage bag or container, I created a buyer's guide and reviews of five top-selling breast milk storage products.
Top Breast Milk Storage Options
Storage for Breast Milk – Buyer's Guide
In the realm of parenthood, wasting breast milk feels like a sin.
And it's not just because of the time you mothers have spent in pumping it. Instead: it's the destruction of all that vital nutrition that's so frustrating
Quality storage containers can help you pump a good supply in advance while keeping your milk protected.
Before you choose any old product to stick in the fridge, have a read of my buyer's guide. These features can help you pick out the best breast milk storage container.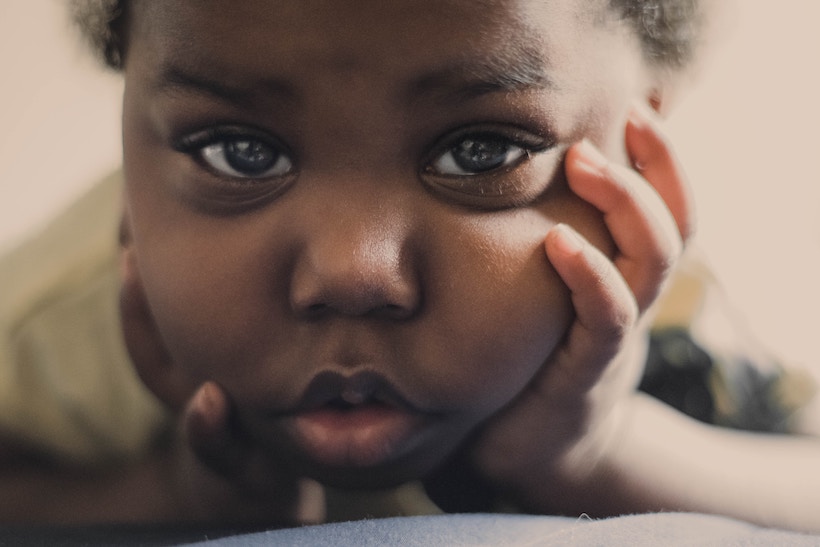 Proper Storage Techniques
Finding the right storage option for your breast milk supply is only half the battle. The remainder deals with understanding how to store the milk without it all spoiling anyway.
For starters, high-quality storage containers or bags are made from glass or plastic material that's all BPA-free. While we don't know all of the effects of BPA, the FDA does recommend we do our best to avoid it.
Second, when you store your milk, it's important to label everything with the date you sealed it. This way, you'll know what's still good and what you, unfortunately, have to discard.
Depending on how you're going to store the milk determines how long you can keep it. As long as your container of choice is properly sealed, refrigerated milk should last around three days.
Freezer-stored milk provides the longest option. In the right container, the milk can last up to a year, although around six months seems to be the safest maximum.
If you want more detailed explanations about how long breast milk can last, the CDC offers a simple, yet useful chart about specific types of milk, how to store it, and so on.
Keep in mind that when you store the milk inside bags or containers always leave some room at the top. Breast milk is known to expand when it freezes, so with a little room, you won't have to worry about spillage and waste.
Glass Containers vs. Plastic Bags
There is lively debate about what type of material is best to use when storing your baby's precious source of nutrients. Truth be told, the best breast milk storage container can be made from either glass or plastic.
Both types of material have their advantages and disadvantages. Deciding which one will work better for you tends to be a more personal preference than anything.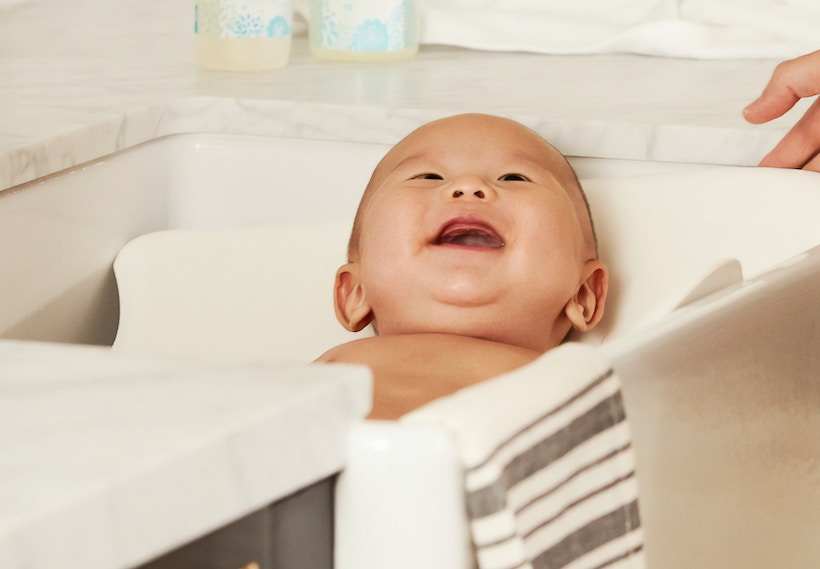 Glass Containers
Whether it's a bottle or another type of container, glass can work out well for long-term freezer storage situations. This type of material is easily reusable as well, which can make them more eco-friendly and cost-effective.
Glass also has a certain amount of strength so that you may not experience any leaks as long as everything is sealed tight.
In spite of that strength, glass can become dangerous if it breaks. Although thawing frozen breast milk can be done the same for various containers such as overnight in the refrigerator, you should take care with your glass containers. It's easy for them sometimes to crack or break as they thaw.
Lastly, glass containers tend to be bulky. They generally need more space.
Plastic Bags
Many storage bags for breast milk are created to handle the thawing process well, which can allow you to access the milk quicker. Since it's just plastic, you can stack the bags on top of one another in the refrigerator or freezer, which provides you more room.
These are also an inexpensive choice. Also, plastic storage is easily disposable, so you don't have to fuss with cleaning them out after each use.
Disposable bags, of course, aren't the most environmental-conscious option. Also, the material is more prone to developing tears and leaking if the quality is low.
Helpful Features to Look For
Not all storage containers for breast milk are designed the same. Some have specific characteristics that help them stand out. Of course, these features aren't necessary, but my wife found they could make the storage process easier:
Measurement Lines: Knowing how much milk your baby is taking in is vital. At different stages of life, babies require different amounts of milk. Storage lines on the containers or bags help eliminate the guesswork and stop you from having to measure everything separately.
Pump Compatibility: Pumping in one container and then transferring it all to another seems like it can be a lot of work. If you want to save on time – and reduce the chance of spillage – consider storage options that can attach to a pump.
Tight Seal: From zipper seals to caps, your breast milk storage container should seal air-tight to fight off leaks.
Upright Design: Another convenient feature is the ability for your storage container or bag to stand upright. An upright design can help you fill containers up without worrying about them toppling over.
Top 5 Best Breast Milk Storage Bags and Containers
The Kiinde Breast Milk Storage Twist Pouch is not just an option to store milk; it's an entire system. These can attach to any pump system, and you can even feed your little one from the pouches by attaching a nipple. You can also purchase additional adapters to fit various types of nipples.
Depending on the pack you buy, they tend to be rather affordable. You can find these in either 6 oz sizes or 8 oz sizes. Owners found it's best to take extra care measuring milk in these as the measurements aren't always exact.
When you do fill them up, you can rest easy knowing the plastic material is durable, and the twist cap helps prevent leaks. The material is all BPA and PVC-free too.
Even though they're compact, users found they do seem to take up more space than you'd expect. Still, you can store them upright or lay the pouches flat, whichever way suits you. The pouches and caps are all recyclable so you can fill, store, use, and throw out when you're done.
Pros:
Twist-on cap feels secure
Full storage and feeding system can save on time
Plastic material is reliable and not prone to leaks
Easy to attach the bags to the adapters
Cons:
Bags can take up more space than necessary
Might be difficult determining exact measurements
---
Another versatile storage option comes from the Lansinoh Breast Milk Storage Bottles. As long as you have a Lansinoh pump, the bottles are designed to fit them. This way, you can pump right into the labeled 5 oz bottles. If not, the bottles are designed with a wide neck that makes them easier to fill as needed.
As we're all well-aware of how fun (ahem...) it is to clean regular baby bottles, the wide neck feature on these can make it easier to maneuver inside to clean. If you want things done faster, they are dishwasher friendly.
The bottles are made from safe plastic, but users report they do come across as a bit thin. They may be reusable, but questions remain on just how long these can hold up.
Even so, the bottles offer a lot of convenience. Beyond using them with a pump, you can fit a Lansinoh NaturalWave nipple on it to feed. Whether you're feeding or just storing, users found there can be some issues getting the lid to seal well without leaks. The bottles aren't prone to tip over though.
Pros:
Dishwasher-safe for simpler cleaning
Silicone top comes away with ease
Wide neck makes the bottles can allow for mess-free filling
Pump compatible for convenience
Cons:
Plastic material might feel a bit thin
Some issues getting the lid to seal properly
---
If you want something that has no trouble standing upright, my wife found it's useful to have jars. Sage has you covered similarly: the flat-bottom of the Sage Spoonfuls Glass Big Batch makes it almost impossible for anything to tip over while you fill them.
Another feature that may make these easy to fill is their wide-mouth design. When making batches of milk, we always found that having containers with labels is more helpful. These come with 60 labels, although users report they don't always stick on well.
Although these are listed as 4 oz, some users reported only receiving 2 oz jars, so mind your purchase. For all sizes, there are easy-to-read measurement markings on them, so you always know how much your baby's getting.
Made from thick glass that's free from harmful substances like BPA, PVC, and lead, the jars are comfortable to hold and handle. Users report the glass itself can feel easy to crack or break, however, so we're not sure how long they may last.
Pros:
Leak-proof design
Lids screw on and off easily enough
Comes with 60 stick-on labels
Easy-to-read measurement markings
Cons:
Users found labels don't tend to hold up well
Owners report glass appears to be low in quality
---
Are you in the market for both bags and bottle storage options? The Medela Breast Milk Storage Solution Set may be your answer. This set contains six 5 oz bottles, six 2.7 oz bottles, and 20 bags, all of which feature measurement markings. The bags and bottles are compatible with Medela breast pumps, and all the material is made BPA-free.
On the bags, you'll find a zipper closure, but it may benefit from a double-zip instead as users report they may leak. As for the bottles, the lids are reported to seal well, but the plastic can feel thin.
Everything looks easy to clean, though, especially considering the bottles are dishwasher-safe. We all look for baby gear to offer us more convenience, and this set doesn't go wrong with the date-label lids that allow you to select the time of day you made the bottle.
You even get a storage tray that can hold six bags, six bottles, or a combination of the two. If you don't have much room in the refrigerator or freezer, this storage tray can give you a much-needed option of keeping all the breast milk tucked safely in its little corner.
Pros:
Features storage tray to help with organization
Easy to clean
Versatile storing options
Date cap bottles for quick labeling
Cons:
Plastic bottles may seem too thin
Some users reported flimsy-feeling bags that may leak
---
Dr. Brown's 100 Piece Breast Milk Storage Bags are pre-sterilized, saving you a step and giving you more freedom to go right to filling them up. The top gives you easy access, and the opening is wide enough for mess-free pouring.
With its gusseted bottom, you can stand these up too and not worry about them slipping around as you pour. Even if you lie them down, the Dr. Browns feature a double-sealed top to fight off leaks while keeping air out.
Users report the plastic feels thick and durable. However, this adds to their overall width, which can make them take up too much room. Also, the plastic might feel stiff, so milk can have trouble expanding and filling out the bags.
Labeling these is straightforward – simply write in the space provided, and the labels appear easy for you to read.
Pros:
Thickness of the plastic looks reliable
Stands up well
Double-sealed to help stop leaks
Easy to write on the labels
Cons:
Plastic might feel too stiff
Can take up more space than expected
---
My Pick for Best Breast Milk Storage Container
What one parent sees as the best storage option may be different than someone else's – we all have our personal needs. However, in our opinion, the Kiinde Breast Milk Storage Twist Pouch is the best breast milk storage bag.
For one thing, they're made from recyclable PVC-free and BPA-free plastic material that's designed sturdy and leak-proof. Even the twist on cap helps hold back leaks, which can be useful if you're storing them flat.
Measurements are clearly labeled, and they come in two convenient sizes (6 oz and 8 oz).