In a rush? My pick for the best wireless thermometer is the ThermoPro TP20 Wireless Remote Digital Meat Thermometer and the best Bluetooth grill thermometer is the MEATER.
Who has the time to wander back and forth to the grill when there are other things to do? Wireless thermometers help you stick to the socializing and snacking while remaining a grill hero.
A great wireless grill thermometer keeps you informed on how well your food is cooking while freeing you up to do other tasks. My guide and reviews of seven of the best wireless grill thermometers (including Bluetooth grill thermometer options) will help you choose the right one.
Best Bluetooth and Wireless Grill Thermometers Reviewed
All About Wireless Grill Thermometers
Wireless thermometers can make sure you remain in charge of your grill no matter where you're physically at the moment. A quality one reliably reports accurate temperatures over distances – so that you don't ruin your expensive food instead.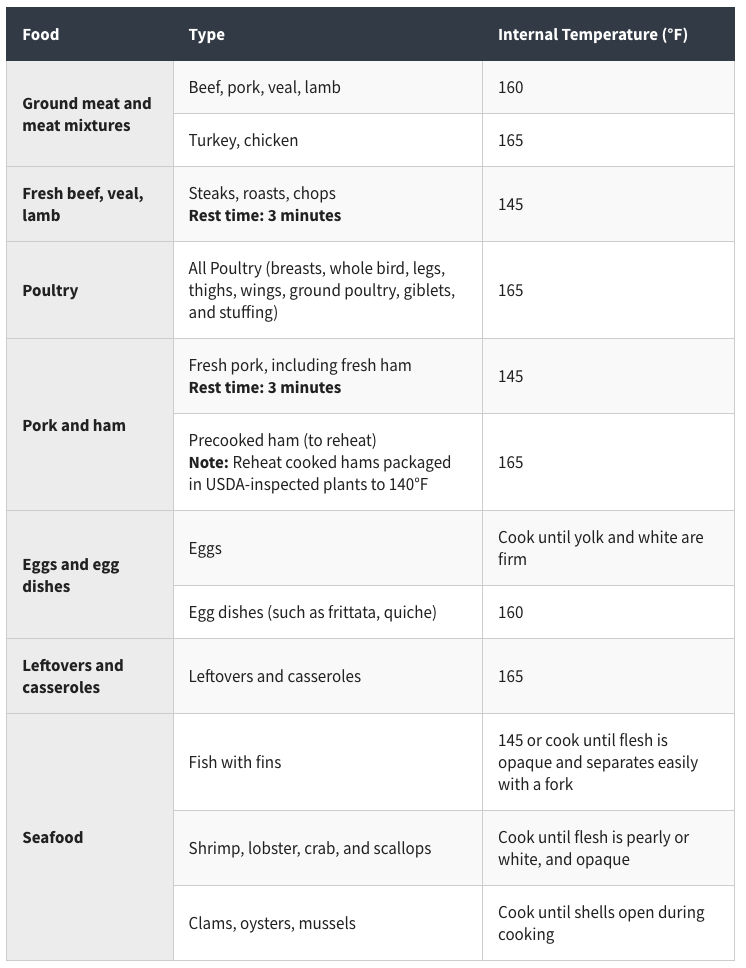 Food Safety chart: internal temperature for food satety (Foodsafety.gov)
Benefits of a Wireless Grill Thermometer
Some clear advantages come with owning the proper wireless grill thermometer. The top one? Remotely monitoring a hot grill or oven is better for safety.
Cooking necessarily means hitting food with high enough heat to kill any surface pathogens and bacteria while making food palatable for you, your family, and friends. That means you are exposed to those temperatures every time you open the hood or door.
A wireless grill thermometer can also free your hands up for finishing other food.
You're probably simultaneously cooking other food on the grill or inside, so you can't always dedicate your full attention to one part of the meal. Wireless thermometers can keep you aware so that you can cook up other side dishes alongside your centerpiece – meat or otherwise.
As a bonus, for those of you who may be a bit forgetful, wireless thermometers can help curb that tendency.
Unfortunately, it's easy to get distracted while cooking (more so if you have constant commotion at home as I do with small children running around!). The best grill thermometers will alert you when it's time to check or finish the meat in case you've forgotten you're cooking something in the first place.
Factors to Consider to Pick the Best Wireless Grill Thermometer
Wireless grill thermometers come in a variety of styles. What can be considered the best is dependent on your grilling needs, but there are some features to keep in mind that can help you make a decision.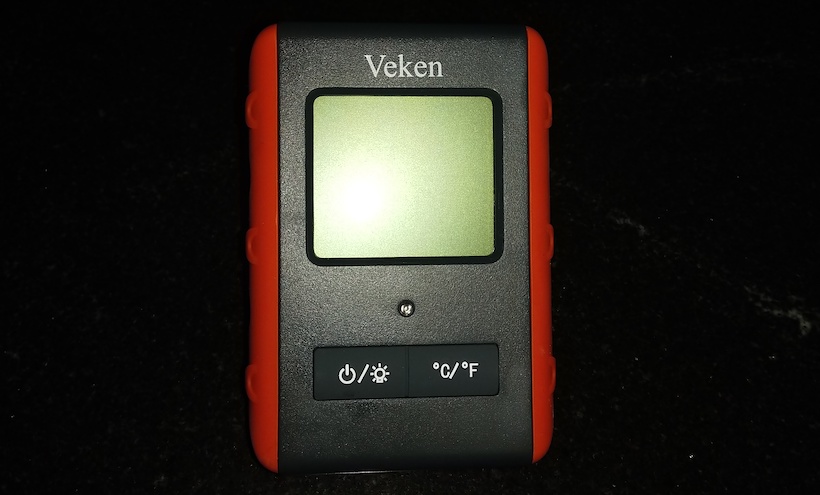 Connectivity: Wireless (and Bluetooth)
As we're talking about wireless thermometers, connectivity is one of the top points to consider. These thermometers also sometimes have two types of upgraded connectivity: an app or remote monitor.
An app allows you to stay aware of your cooking via your Smartphone or tablet. They are typically capable of usage on both iOS and Android devices, but it's best to check the thermometer in question to make doubly sure your phone is compatible beforehand. (Even if you have an Android or iOS phone, sometimes older models won't work correctly)
When it comes to remote monitors, they can be just as useful as a dedicated device. A remote usually does all the things an app can do, which is allow you to know how well your meat is cooking, plus provide other features such as timers.
Wireless Thermometer Range
Whether you're using a remote or an app with a supported device, how far you can take your monitor and remain connected to your thermometer varies.
If you know you're going to be close to the grill, for example, in a nearby room, then range may not be too much of a concern.
For those of you who need to handle things indoors such as entertaining guests, taking care of kids, or cooking other food, range is vital. Some remote controlled thermometers have an excellent range of over 400 feet. On the other hand, even the best Bluetooth grill thermometers have a range starting at around 150 feet.
The ideal range for you, of course, depends on your home and how far you know you're going to be from the grill.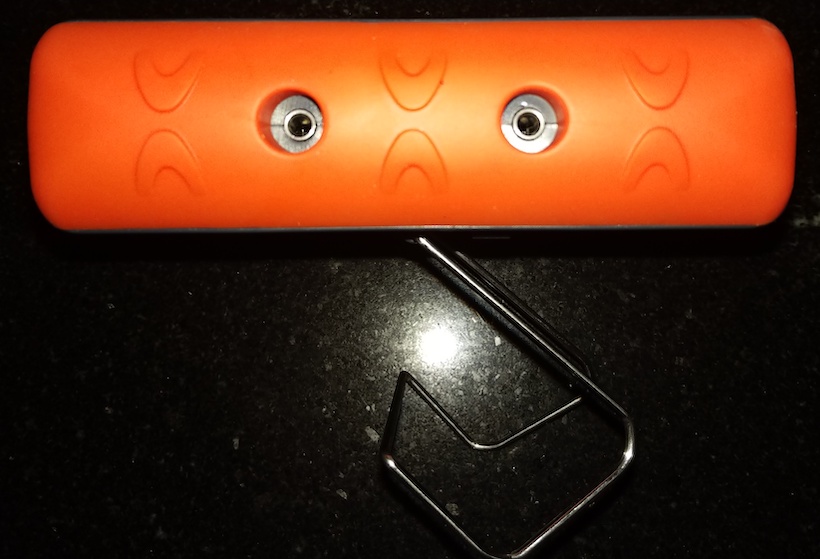 Number of Temperature Probes and Sensors
How many probes do you need? Some folks will do well with just a couple of meat probes and maybe an ambient temperature sensor for the grill itself. Others might benefit from four or more.
Of course, the more probes you have, the more meat you can cook at a time. Multiple probes also help you check both the internal temperature of the meat and the surface temperature, so you know exactly how well the meat is cooking overall.
Easy Setup and Calibration
Whether you're using an app or a remote unit, setup should be simple enough and give you all the options you need to grill tasty, quality meat.
For one thing, you should be able to preset temperatures accordingly, especially for multiple probes. It's helpful if you can set it in either Celsius or Fahrenheit too.
You should be able to set up alarms as well to better manage your cooking time.
Finally, if the temperature does drift, sometimes you might need to calibrate your thermometer. However, rest assured you have to do this process less than some of the other functions on your thermometer.
Precautions to Using a Wireless Grill Thermometer
Quality wireless grill thermometers have their obvious benefits in helping us cook well-tasting and safe foods on the grill. As with all products, there are some things to look out for, though.
Power Source
These wireless thermometers are powered by something. That something is always batteries, whether rechargeable or otherwise. You want to find the thermometer that's right for you – do you want to be charging up a thermometer or is swapping batteries occasionally okay?
If you don't want to switch out batteries often, then look at the rechargeable options. Many have a semi-built in custom pack which you charge via a USB cable.
Also, another thing to look for is the actual battery life itself. This way, you'll be better aware of how long you can go before having to buy new batteries or set it up to charge.
Some thermometers may last around 200 hours, while others can go beyond 400. That's a lot of grilling sessions!
Temperature Resistance
Since the thermometer probes are exposed to high heat for extended periods, it's essential to check how well they can withstand it.
For instance, some probes and cables are resistant to temperatures around 700°F (371°C). Others may be far less hardy, offering a resistance just over 400°F (204°C).
How well a probe holds up to heat exposure largely depends on its material. Stainless steel tends to be an ideal option because one of its many benefits is how well it can maintain its strength at high temperatures.
There are some quality probes made from silicone, too, but you have to be aware that they can never remain in higher temperatures as long as their stainless steel counterparts.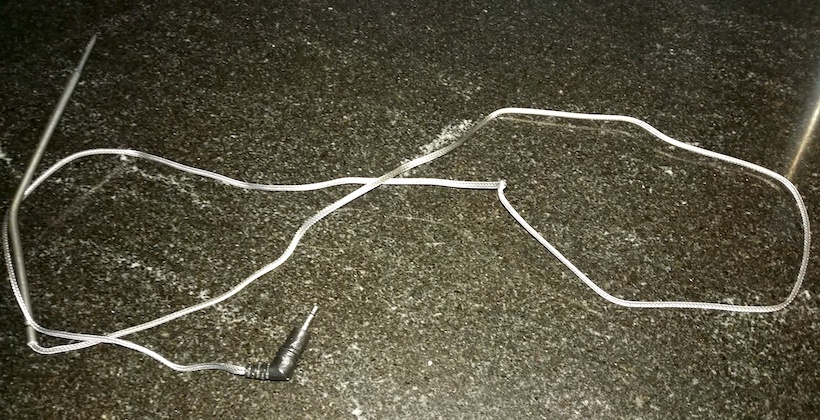 Readability
A wireless thermometer is a great purchase, but it's not useful if you can't read it! Whichever thermometer you choose, make sure that it has a quality LCD screen that shows numbers in a way you can easily read them. Some displays are even backlit so that you can read them in low light scenarios.
If you go with a wireless grill thermometer that has a probe and connects directly with your phone, then the only issue you have is whether or not your Smartphone screen comes in the clear.
Best Wireless Grill Thermometer – Top 7 Reviewed
MEATER is taking the wireless thermometer category by storm – and for many good reasons. The MEATER+ Long Range Smart Wireless Meat Thermometer takes a straightforward approach to giving you a wireless grill thermometer.
With a single probe which encompasses the MEATER device, you can monitor both the external temperature and the internal temperature. The internal heat can go up to 212°F (100°C), while the outer, or ambient, temperature reaches up to 527°F (275°C).
Its included app is compatible with both Android and iOS devices, and it features a free, user-friendly app that has a great Guided Cook System. It walks you through the entire cooking process, showcasing target temperature as well as the current ambient and internal temperatures of whatever you're cooking (plus your grill or oven). You can even set up custom alerts.
For accuracy, it appears to provide precise results to most owners. However, there are some users reporting connectivity issues. Although it claims connectivity up to 165 feet, there is a chance that the Bluetooth signal can drop. It may also take some breaking in to figure out the best way to set it up. As a user note – keep a close watch on it the first few times you charge since there isn't much of an indication to tell you when it's ready.
Pros:
User-friendly app
Simple to wipe clean
Seems to have good accuracy
Cons:
Can be hard to tell if the probe is charged
Users mention some connectivity issues
---
The Nutrichef Smart Bluetooth BBQ Grill Thermometer provides reliable temperature readings via its Smartphone app for Android and iOS devices. With Bluetooth on, you can receive push notifications whenever your meat goes above (or below) the set temperature. Also, in case you lose signal by going out of range, the alarm will promptly notify you.
Concerning the range, you should be able to go around 100 feet away indoors and 200 feet away outdoors. Through the app, you can easily set target temperatures and alarm and alert notifications. You get two probes as well for monitoring two foods at once, and you can separately set the desired temperature for each probe.
Probes can withstand up to 482°F (250°C), while the stainless steel cable can handle up to 716°F (380°C). The probe leads have a great long length to keep the unit safely away from the heat. Users suggest you note, however, its overall durability. Others said the unit could go through batteries quickly, while the probes may start to lose their accuracy or even break over time.
Pros:
Quality alarm for temperature and range
Long cable to keep hardware away from heat
Two probes for dual monitoring
Cons:
Users report it goes through batteries fast
Some owners say probes may be low in quality
---
The ThermoPro TP20 Wireless Remote Digital Meat Thermometer has dual probe monitors designed with a range of up to 300 feet. It seems to have accuracy down and experiences minimal loss of signal – if ever. Unlike some other wireless thermometers with an app, this one has one transmitter and receiver to keep you aware of your food.
There is a large, backlit LCD screen so that you can view everything during daytime and nighttime grilling. You may find the setup process simple, too, as no synching is required. ThermoPro includes the needed batteries for quick use out of the box, and it comes programmed with USDA recommendations for temperatures. One minor issue some users found is the grill clip and clip behind the sensor can be a bit tough to use.
As for the construction, the probes and wires are sturdy, with the leads withstanding temperatures up to 716°F (380°C). Although there is no low-temperature alarm, there is an alert to showcase when your food reached your pre-programmed temperature. It not only beeps, but the screen flashes as well so that you have two indications that your meat is ready.
Pros:
Wires are sturdy and long
Has a good range
Large display that's easy to read
Cons:
No low-temperature alarm
Users claim the clip is poor
---
The Veken Meat Thermometer is another wireless grill thermometer that opts for a remote connection rather than an app. This remote signal can reach up to a whopping 490 feet, and users note that it does well at penetrating through walls so you can have a stable connection indoors.
You receive four probes with this unit for versatile cooking. They're made with durable, food-grade, stainless steel material, and they're capable of resisting heat up to 716°F (380°C). Although the accuracy is good on both high and low temperatures, the probes may not all function correctly and put out the right temperature readings.
There are some user concerns that the probes could be a bit longer, as well. However, the cables seem to be a comfortable length so that you can place the sensor further away from the grill without anything disconnecting. There's a suitable flashing and beeping alarm to alert you, and the screen is backlit so you can grill during various times.
Pros:
Quality belt clip and stand for placement and storage
Good accuracy at low and high temperatures
Strong signal that penetrates well indoors
Cons:
Users report the probes may not all function correctly
Probes may benefit from being longer
---
The Inkbird IBT-4XS Bluetooth Wireless Grill Thermometer gives you four probes so you can check various meats or the grill itself while you're cooking. Everything is paired up to an app that you can download on iOS or Android devices. However, some users report that the app is a bit lower-quality and may fail at times.
When it is working, you can easily set your programming or use the preset temperatures. The alarms work for both high and low temps. Concerning its battery life, it should last up to around 40 hours on a full charge, and it readily recharges via a USB connection. The range it offers is up to 150 feet outside, and it seems stable enough.
The probes also appear to have good accuracy, and the Inkbird can measure temperatures up to 572°F (300°C) for short-term cooking or 482°F (250°C) for continuous cooking. There are various alarms available beyond temperature, such as if the signal is lost or the unit powers off. A feature to note, though, is that the LED screen, although large, can be challenging to read at times since there's no backlight.
Pros:
Good alarm settings for various temperature ranges
All probes seem accurate
Reliable Bluetooth connection range
Cons:
App seems low in quality to some
Users believe the screen is difficult to read
---
The Nobebird Meat Thermometer comes with a whopping six probes, two of which are stainless steel while the rest are made from silicone. They are even color configured so that you can better distinguish between them. All six channels are labeled by number in the app so you can track them with ease.
When it comes to the life of the probes, users report mixed results. Some users say that they may begin to lose accuracy after a relatively shorter time. As long as they are working, though, they seem to withstand heat well. The stainless steel ones can handle up to 716°F (380°C), while the silicone probes can withstand up to 482°F (250°C).
With its Bluetooth connectivity, you can connect the Nobebird with Android and iOS devices. It seems to connect simple enough, and the app is straightforward to use. It features 11 preset temperature settings with the ability for you to customize accordingly. Users did say that connection may be lost from time to time.
Pros:
Probes hold up to heat well
App is easy to use and read
Seems to have a healthy battery life
Cons:
Probes may not have good longevity
Some users report problems with connection
---
The Weber iGrill 2 Thermometer includes two meat probes, but it is designed in a way to allow four total probes if you want to add more. As it stands, the two probes are made with a heat resistance of up to 716° (380°C).
One convenient feature offered by Weber is a set of silicone labels. Even though they last well, the silicone labels might have some durability issues eventually. Those labels may see steady discoloration over time.
When you're using the thermometer, the LED readout of the temperature is simple to see. The connected app is straightforward to use, as well. As with the device, the app is capable of detecting four probes with ease if you wish to add on more.
More user-friendliness is seen with Weber's reliable 200-hour battery life. It's easy enough to clean (even though it isn't waterproof), as all you need to do is wipe it down. When it comes to the range, there are some reported issues from users about the Bluetooth not being as functional as it should be. They believe that it doesn't hold well throughout the entire house.
Pros:
Long battery life
LED temperature display is easy to read
Straightforward app design
Cons:
Users believe range could be better
May need more durability
---
My Pick for Best Wireless Thermometer and Best Bluetooth Grill Thermometer
Having a wireless thermometer for grilling can help give you peace of mind as you don't have to hover nearby all the time. From our products, my pick for the best wireless thermometer is the ThermoPro TP20 Wireless Remote Digital Meat Thermometer.
There is good accuracy seen, so you know your meat is cooked well. It can withstand high heat, comes with an excellent 300ft range, and the LCD screen is large and backlit. When everything's ready, the alarms are easily noticeable, as well.
If you want a Bluetooth option and have a compatible phone, my pick for the best Bluetooth grill thermometer is the MEATER. Featuring a friendly app, a dual-sensor probe, and infinitely customizable alarms and settings on top of its excellent cooking guide, you won't go wrong with the MEATER.