In a rush? The Brieftons 7 Blade Spiralizer is the best manual veggie shredder, and the Presto 02970 Professional Salad Shooter Electric Slicer/Shredder is the best electric shredder.
Are you living a fast-paced life with minimal time for a healthy meal? Good news (well, on the cooking front): you can still fit in a few servings of veggies daily!
But wait, how will you find the time to buy and prepare all those vegetables? Invest in the best veggie shredder in your kitchen, and you'll never look back.
To help you out, here are the top five veggie shredders on the market:
Types of Veggie Shredders
There are two main types of vegetable shredders on the market: essentially: those powered by you or those powered by electricity.
Manual shredders use human strength to prepare vegetables and fruits—though these days, they're much easier to operate than older models. If you're in a low-energy environment with an unstable power supply, or you're working on your forearms, then I advocate for these.
Electric shredders are faster – and usually more efficient – than manual types. I would advise you to bank on this type if you don't like to spend much time in the kitchen.
Factors To Consider When Choosing a Vegetable Shredder
There are five things to keep in mind when you're shopping for your vegetable shredder.
Purpose of Use
Are you hoping to make a whole range of shapes from your veggies and perhaps be able to cut other food items too? If so, look for a versatile shredder with lots of options. If you only need to shred your vegetables, look for a basic shredder that gets the job done.
Manufacturing Material
You'll find metal and plastic shredders available, both of which can be good options. Either way, make sure the material is environmentally friendly and will not irritate your health (less of a problem if you buy new). Additionally, check if the shredder is sturdy and robust enough for your usage, and doesn't vibrate or breakdown under pressure.
Size and Shape
The output of the machine should match the needs of your family members. Small and large vegetable shredders have different blades and operational specifications.
Ease of Use
To combine safety and reliability with the prep speed, shredders need to have ergonomic grips that are comfortable on your hands and wrists. The machine should be easy to assemble, easy to clean, and compact to store, so it doesn't take up too much room in the kitchen. Look for safety features with the blades as well, so you can't cut yourself easily.
Additional Features
As well as being able to cut in different shapes and various ingredients, your shredder might offer different attachments to customize it to your needs. These additional features might be the option to shred several items at once, make breadcrumbs, or grate chocolate.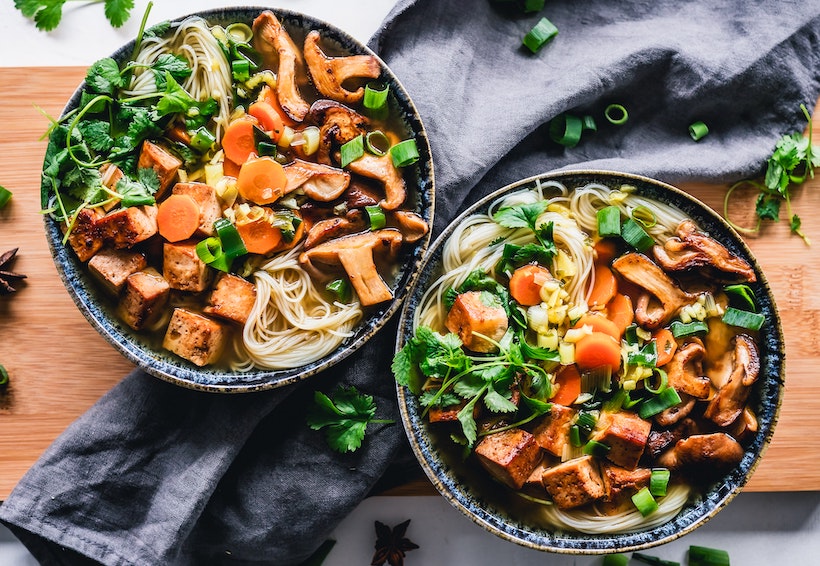 Advantages of Using Vegetable Shredders
Time-Saving
Preparing a range of vegetables is a skill that most people lack in their homes, usually because of time.
When you have an efficient vegetable shredder, all you need is to thoroughly wash the items then let the machine do the rest. This way, you can chop off more than half of the time you need to prepare healthy meals for the family.
Uniformity of the Pieces
Don't worry about the dimensions you require for your veggies; the machine can take care of that for you. If you plan to make salads or sandwiches, these machines will chum out uniform pieces with similar thicknesses so you can make your presentation as well as taste top-notch.
Encourage You To Eat More Veg
With faster and easier food prep, you don't have an excuse not to enjoy fresh vegetables any longer. You have more options for dishes to try, and you'll be encouraged to use more veggies in your meals.
Adjustable Settings
Sometimes you may need different sizes of vegetables to spice up a good meal. Modern vegetable slicers have variable settings to create different thicknesses for a progressive chef.
Safety
There's no guarantee that you'll never cut or scratch your fingertips with your kitchen knives. There are safety measures in place with shredders to ensure your fingers don't get close to the blades – a bonus for your fingers as well as your overall health.
Reviews of the Top 5 Vegetable Shredders
Without further ado, here are the five best veggie shredder models on the market.
The Brieftons 7 Blade Spiralizer features seven strong Japanese style blades for better manual slicing. That's not all; the blades have storage racks for safety, and the stainless steel blades are ultra-sharp, non-corrosive, and durable. 
With a suction pad attachment on its base, this product is stable when in operation. The two handles give more grip and shredding capacity, with one holding down the machine as you spiral shred. There's a range of options for shredding, from angel hair noodles to true-size curly fries.
Users have no problem shredding hard vegetables such as butternut squash. The price is already pretty fair, but the value is increased with the lifetime return policy.
Pros:
Sturdy and strong.
Steady on the table and doesn't skid or move when working.
Versatile in slicing into various shapes.
Can slice a wide range of vegetables.
Comes with storage containers with lids for food storage.
Easy to use for both amateurs and expert cooks.
Easy to assemble and dismantle.
Store it as a complete kit.
A recipe book is included for a balanced diet.
Cons:
Bulky in comparison to some of its competition.
Users reported that many components provide a challenge when cleaning.
Tough to use on firm veggies.
---
The Cambom Rotary Cheese Grater and Shredder is a versatile product for anyone in the kitchen. The manual shredder works on vegetables and other items such as cheese and nuts. It's ideal to use as your reliable assistant for salads and cheese grating.
With a unique drum design, users can easily assemble the product, and it takes up only a small amount of bench or cupboard space. The efficient blades have a three-step combination from slicing and coarse to fine shredding. The food pusher rod helps you drive the vegetables or cheese down the barrel for faster shredding.
If you're looking for stability, the suction cup base will help you secure the shredder on the surface while working. Cleaning becomes easy when you use the included brush to clean the barrel drum to avoid corroding the blades.
Pros:
Easy to clean.
Long crank arm for easy use.
Works great with veggies, cheese, and nuts.
Portable and lightweight.
Comes with easy-to-follow assembly instructions.
Easy to store.
Cons:
Users reported that the suction cup occasionally comes off.
Only stable on porous surfaces.
Accessories aren't very durable.
---
If you're seeking better healthy living with basic tools, the Mueller Austria Multi Blade Adjustable Mandoline is the ideal partner. 
This German engineered product comes with an emphasis on quality, so if you want a sturdy tool that will last, this is the one for you. The five interchangeable blades offer versatility to work on different vegetables, and the thickness settings are unlimited. It comes with a slicing guard to protect your fingers from the razor-sharp blades when working.
Users can celebrate convenience as this product is easy to use for faster food prep. It's simple to keep clean, which also keeps it lasting through the years.
Another thing users like most is the compact design that doesn't occupy much space for storage.
Pros:
Lightweight and doesn't put pressure on the user's hands.
Simple to use with gentle strokes for shredding.
Portable and convenient for travel.
Durable and long-lasting.
The thumb control settings are easy to operate.
The V-shaped blades slice better.
Easy to assemble, dismantle, and clean.
The manufacturer offers an unlimited return policy offer.
Cons:
Using it without the slicing guard can be dangerous.
Doesn't fit over most food containers.
You may find more value in other options.
---
The Original Magic Trio Peeler Slicers and Shredders have a complementing set of three peelers for convenience. Each with a distinctive assignment, they can shred, slice, and peel off skin. An additional product included will spiral-slice your veggies and fruit, making decorative items to use to impress your guests.
The set of three are designed to be safe to use without the risk of cutting your fingers. The ergonomic handles are comfortable, flexible and allow you to make repetitive strokes without stressing your hand joints. Even younger users can try out some fast and effortless peeling and slicing on fruits or vegetables.
All three items have double-edged blades for back and forth strokes, enabling faster shredding. This product is affordable and easy to store away in a drawer.
Pros:
Affordable.
Strong for their size.
Handle is flexible on the user's hand.
Stainless-steel blades are durable.
Lightweight and easy to store.
Cons:
Several users complained that the items are of low quality.
Not the easiest to use.
Doesn't work on other food items.
---
If manual work is not for you, this may be what you're looking to get. The Presto 02970 Professional Salad Shooter Electric Slicer/Shredder is a fine example of high-end, professional quality. 
This product comes with powerful electric efficiency and stainless steel blades for all your shredding and slicing needs. You can work on any vegetable, fruit, or nut for the predictable results with four interchangeable blades.
Additionally, you have a sturdy plastic guiding funnel for channeling the veggies, nuts, and fruits for shredding. The shredder is robust and stable to ensure it works without any vibrations.
Cleaning is easy by wiping the electric base with a cloth and letting the dishwasher deal with the other components.
One feature that is above all the others on our list is the option of chopping nuts, grating chocolate, and making bread and cracker crumbs for baking or any other needs.
Pros:
Stable, despite the high-speed.
The motor is relatively silent when working.
The funnel guide can accommodate smaller and larger chunks of food to the shredding blades.
Versatile shredding and chopping options.
Easier to use than a manual shredder.
Apart from the electric base, all the other components are dishwasher-friendly.
Cons:
Higher price than a manual shredder.
Takes up more counter space in the kitchen.
Additional parts cost extra.
---
Conclusion: Shredding Veggies with Ease
Leading a healthy lifestyle is a personal choice and needs the determination to create a lasting way of life.
On that note, I would recommend the Brieftons 7 Blade Spiralizer as the best manual veggie shredder option. It offers multifunctional features, has seven durable blades, and comes with a recipe book to guide your eating habits. 
If you're looking for an electric shredder, the Presto 02970 Professional Salad Shooter Electric Slicer/Shredder is the ideal candidate, as it's durable and has endless options.