In a hurry? My pick for best snack container for toddlers is the Munchkin Snack Catcher.
As most parents quickly learn, toddlers have unique eating needs.
It's a challenge for them to open snack packages and containers with the ease that an older child can. These challenges (and more) need to be taken into account by parents when choosing snack containers for their tot.
In this post, I'll take all muss and fuss out of choosing the best snack container for toddlers. By the end, you'll select the right container for your child and move on with your day!
Top Toddler Snack Containers
How the Right Container Can Alleviate Common Snack-Time Pitfalls
Spills and Leaks
Toddlers are notorious for spilling their snacks.
Containers that feature clever designs that allow access to the food while simultaneously preventing spills can help prevent this seemingly endless cascade of accidents.
I remember a particularly leaky juice cup belonging to a toddler my wife used to care for – oh, it was a nightmare. If the juice wasn't leaking onto the child's shirt, it was getting all over the floor while they were playing.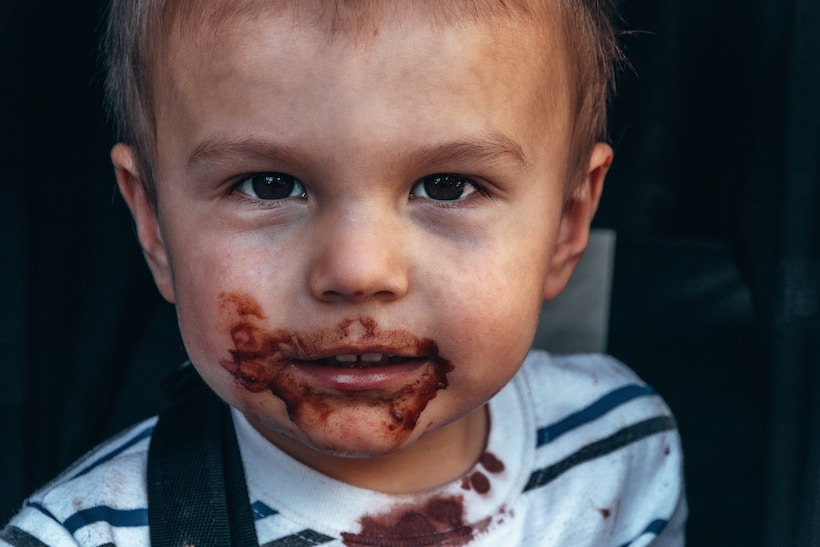 Difficulty Opening and Closing Packages and Containers
Choosing a snack container that is easy for a toddler to open and small enough for tiny hands to grip is frequently overlooked by parents during the container selection process.
Focusing on the "tiny hands" aspect of a container can provide benefits to both the parent and the toddler. Also, it allows the toddler to access their snack independently without becoming frustrated (or needing the parent to stop what they are doing to help out).
Easy-open containers are especially important when it comes to snacking in the car.
Over-Snacking
Toddlers are masters at snacking. This makes sense: their stomachs are small and can only hold a limited amount of food at once. But over-snacking can lead to several health issues, as well as food and meal aversions.
Considering the size and measurements of the snack container can help parents put a lid (pun intended) on their child's eating. You can mechanically – and effortlessly – determine appropriate serving sizes and prevent toddlers from eating too much of their snack at once.
Nutritionally Unbalanced Snacking
Containers that have multiple compartments for different snacks can help balance snacks nutritionally.
These provide a range of different food types for snacking, rather than having the tot eat a snigle type of snack.
Divided containers are also beneficial for toddlers who are picky eaters, as they have some choice in which snack they'd like to eat at a given time. According to insights from PennState, when children can choose the foods they eat, they are more likely to eat them.
Things to Consider When Buying Snack Containers for Toddlers
How Often Does Your Toddler Snack?
If your toddler is frequently snacking throughout the day, look for containers that come in bundles or stacking sets. This will allow your tot to grab-and-go whenever hunger strikes.
How Much Does Your Toddler Eat in a Single Snacking Session?
Tots with a light appetite are just fine with small snack containers that only hold a few items of food. However, older toddlers or children that like to munch may need larger snack portion sizes to tie them over.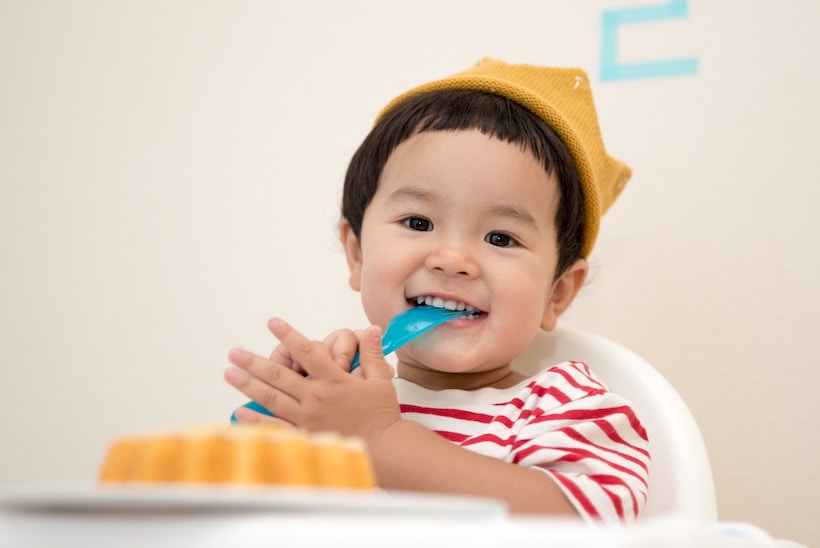 Where Does Snack Time Usually Take Place?
In the car? In the playroom? At daycare? In the stroller?
It's important to consider that not all containers are the best for all snacking environs. The container that works well on the go may not be the best for at-home snacking.
What Are Your Toddler's Unique Needs and Capabilities When It Comes to Snacking?
When choosing the best container for a toddler, it's essential to think about your specific child and what would work best for them.
Every toddler is a unique human being, and their abilities when it comes to gripping, holding, opening, closing, grabbing, and so on are going to vary. Think about how your toddler is limited or excels as an eater.
What is the Best Snack Container for Toddlers?
The answer to this question boils down to your toddler's unique skill set and needs, as well as your family's lifestyle.
In this section, we will explore my top picks for snack containers for toddlers. They provide a range of different features and styles, so read the reviews under each heading.
The Grab and Go Formula To Food Container Set by Skip Hop features three interlocking containers that form a cylindrical design when they are connected. Each container is a different color and a different size (one 10 oz container, and two 6 oz containers), and three interchangeable lids.
Two of the lids are water-tight, and one is designed for pouring formula. The third lid includes a carrying handle, which is meant to go at the top of the stack (this lid is intended to contain dry food, not liquid).
Pros
This container set features interlocking lids, which can make it easy to carry and transport snacks while still keeping different snacks and liquids separate from each other
The transparent design can keep track of what's inside each container
Two of the lids are water-tight which can be ideal for transporting liquids such as formula, juice, or water
Innovative stacking design allows containers to be used separately or as a group
The container design features grips which can help prevent slipping
Cons
Only some of the lids are water-tight
The stack is pretty wide. The width may make it difficult for small hands to hold, and the stack may not fit into cup holders. It also might make it less convenient for stroller and in-car use.
---
The NUK First Essentials Bunch-a-Bowls is a set of bowls and lids (a 2 bowl set or a 4 bowl set can be purchased).
The lids feature a snap-lock design, which allows you or your toddler to hear when the seal has adhered to the bowl. Each bowl is a different color and are designed to be 'break-proof' according to the manufacturer.
Bowls are dishwasher, freezer, and microwave safe. The Gerber Graduates brand makes the bowls, and each bowl can hold about 6 oz.
Pros
The convenient bowl and lid design allows this container to have a dual purpose; it can be used for both at home and on-the-go snacking
The lids are leak-proof, so parents don't have to worry about spillage during transport
This multi-container set can be useful for parents who want to keep many different snacks on hand
The large bowl size means this snack set would be a good idea for big snackers and longer trips away from home
The container set is microwave, freezer, and dishwasher safe, which is a bonus when it comes to convenience
Cons
The design of these bowls is very open and would not be ideal for in-car or stroller use
Bowls are most convenient when sitting at a table or high-chair. They wouldn't be the best option to hand off to a toddler to snack independently (the contents are likely to spill out)
---
The Take & Toss Toddler Bowls with Lids are great for parents on the go who are often losing these types of products or accidentally leaving them behind.
They feature a snap-on lid design and come in a variety of bright colors. They are small in size and can be reused over and over again for years (and they are BPA, PVC, and phthalate-free).
It should be noted: these containers are 8 oz and are intended to hold small amounts of food. They may not be ideal for older children with bigger appetites. They are suitable for holding single serving sizes of a wide range of foods from veggies to cereal to applesauce.
Pros
Durable enough for reuse
Great value and you won't feel bad if they are lost, broken, or misplaced
Despite their low cost, these containers are still BPA free
Each lid has a place to write a child's name, which makes these containers an excellent option for daycare snacking
The containers hold up to 8 oz, which can help manage portion control for babies and tots
Interchangeable lids also add to the convenience of this set, since parents won't have to go digging around in the cupboard for the right size lid
Cons
Some owners felt other products were higher quality in feel
The colors of the covers and bowls do not match, so this set isn't ideal for anyone interested in color coordinating snacks.
---
The Stay Put Suction Bowl Set by Munchkin includes a set of 3 bowls. Each bowl is a slightly different size and is a different color than the rest and feature a modern-looking design.
The bottom of each bowl features a suction cup that can be securely attached to most surfaces. Each suction cup has a lift-tab so parents can quickly release the suction seal to remove the bowl from the surface.
These bowls are dishwasher and microwave safe and are BPA-free. The bowls are designed for use by children ages 6 months and up. Perhaps best of all, because the bowls come in different sizes, it allows them to be easily nested for storage – despite their suction-cup base.
Pros
Great suction design, which is an excellent feature for toddlers who are continually tipping, spilling, or throwing their snack bowls
The suction cups feature a quick-release design, which seems to be easy enough to manage for a parent, but too complicated for a tot to figure out
They come in three different sizes and are designed to 'nest' within one another. This feature means the bowls can be stacked/stored conveniently, but can also be tailored to different food portion sizes
Unlike some suction devices that detach from the object and stay stuck to the surface when trying to remove it, the suction mechanism on these bowls is built right in. The bowl suction cup is easier to clean, and safer for tots due to no small, detachable parts
The suctions will adhere to a majority of surface types, which is ideal for using these bowls in a range of environments, from a plastic stroller tray to a wooden kitchen table
Cons
The suction cup base tends to adhere more securely to some surfaces compared to others
Some users found toddlers could release the suction on some surfaces
---
The Snack Catcher snacking containers by Munchkin are designed to be spill-proof (for dry foods, not liquids). They are small enough for little hands to hold and can fit into most cup holders.
Holding up to 9 oz, these containers are dishwasher safe and BPA-free. They also won The Cribsie's Coolest Snack Container Award in 2016!
Perhaps the best feature of these cups is they allow a child to insert their hand into the container, but won't let the snacks come falling out their own. That great feature comes compliments to the flap-design of the lid.
The Snack Catchers are an excellent choice for stroller or in-car snacking. Heck, they're an excellent choice for parents who want to let their toddlers run around the house with a snack-in-hand... without making a huge mess and wasting food.
Pros
Easy access, on-the-go design.
The containers feature an attractive cup-shaped design which means they can fit easily into most standard-size cup holders. This feature makes these containers an excellent choice for in-car and in-stroller snacking
The lids feature a soft flap design that allows tots to put their hand in the container to grab a snack while simultaneously preventing spills
Each container can hold up to 9 oz of food
The cups also feature handles that make them ideal for little ones to grasp and hold
Non-slip rubber on the bottom of each container help keep the container from sliding around during snacking
Cons
Not the best option for larger children with big hands, as it may be challenging to grasp the snacks
The lid itself is not the most secure – some toddlers may be able to remove the whole cover
---
Winner: Overall Best Snacking Container for Toddlers
Of all these options, my favorite snacking container for toddlers is the Munchkin Snack Catcher.
The Snack Catchers are best because they both prevent spills and simultaneously allow your toddler to easily snack. Their design is inspired, and it sets them apart from others on the list.