In a hurry? My pick for best paring knife was the Dalstrong Phantom Series Paring Knife.
Chef's knives may be versatile, but what do you do when you need to handle precision jobs like deveining shrimp or peeling and slicing fruits and vegetables? Larger knives may ruin your food (or worse, injure you), which makes smaller, maneuverable blades like paring knives extremely valuable.
With a paring knife, you can handle those tasks with ease. After numerous hours of research, I created a buying guide and reviewed seven top-rated knives to help you find the right one.
Top Paring Knives Reviewed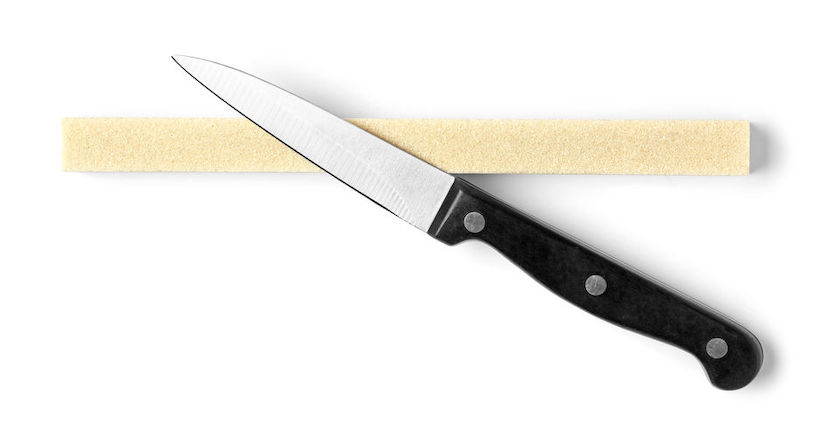 Paring Knives – Buyer's Guide
When shopping for a paring knife, you should keep some things in mind, such as the blade type (really, the shape) and different features. This way, you'll have a better chance of finding quality paring knives that will suit your cooking needs.
What is a Paring Knife?
A paring knife is a specialty knife as intended for delicate or ornate kitchen tasks. It's a small kitchen knife with a blade that's usually around 4-inches or less.
This type of knife lives up to its name as "paring" implies peeling skin from fruits and vegetables. Whenever precision is needed, paring knives can help you accomplish these complicated jobs simply enough.
Advantages of Paring Knives Over Common Kitchen Knives
As we brought up before, paring knives can better handle precision jobs than your average Chef's knife. A lot of this is due to how small they are.
They're light in weight, which helps when you need to do detailed work like cutting herbs and taking out the seeds from peppers. You can even dice things with a paring knife. With a high-quality paring knife, you may be able to speed up your prep work.
Blade Shapes of Paring Knives
Although you can get by with just one paring knife in your kitchen, it doesn't hurt to have different kinds for different jobs. In fact, there are three common types of paring knife blade shapes you can find:
Spear tip
Bird's beak
Sheep's foot
Within all three of those types, you can even find some designed with serrated edges. These can help the knives work through tougher foods or even bread crusts.
Spear Tip

A spear tip knife resembles classic knives with a tip that's also referred to as a straight edge. It's the most traditional type you'll find.
They have excellent versatility as they can be used for chopping and peeling, so if those are regular jobs in your kitchen, a spear tip paring knife might come in handy more. The spear tip means you can usually rock the knife too, which is great for herbs.
Bird's Beak

With this type of paring knife, the edge has an inward curve and a concave blade design.
Along with its ease of control, this type is beneficial if you need to complete intricate carving jobs as well as peeling.

Just as bird's beak knives are recognizable by the concave, curved shape, sheep's foot knives are well-known for their plain flat blade edges where the top is even with the blade edge.
Since they're thick, they're not as sharp as bird's beak knives or spear tip knives. The rounded tip does make the blade more useful for tasks like thin slicing.
Blade Material
Generally, you'll see paring knives made from stainless steel or high carbon steel.
With stainless steel, you may find something that's more affordable while still maintaining the right amount of strength.
High carbon steel is stronger than plain stainless steel, but it may be more susceptible to corrosion. Still, high carbon knives are generally sharper than stainless steel.
Also, you may need to re-sharpen stainless steel knives more, while high carbon steel knives require less edge maintenance. With high carbon steel, the blade is more susceptible to rust though so you should be sure to clean and dry it after use.
Both types of material will suit you in the kitchen. It's more a matter of your budget and the cooking jobs you have in mind.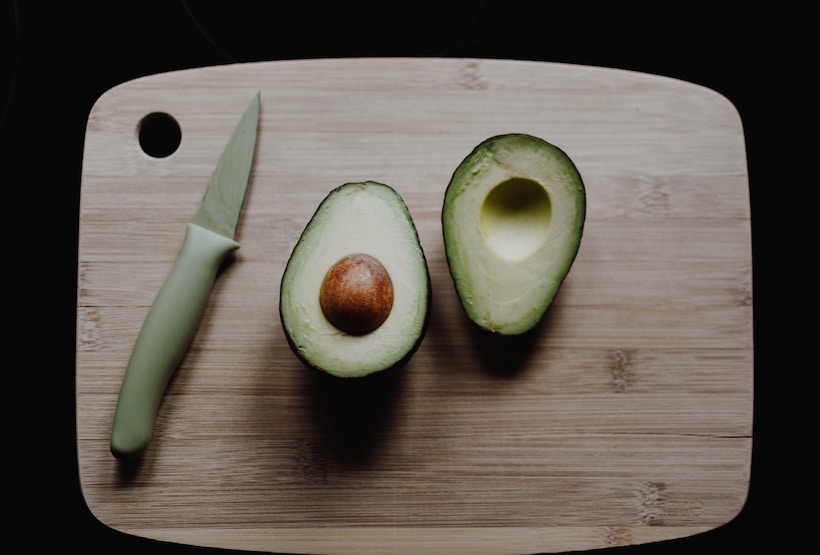 Precautions and Safety for Paring Knives
As with any knife in your kitchen, it's vital that you use it properly. Since paring knives have such maneuverability and little weight to them, it can be easy to use them the wrong way and wind up ruining your food or harming yourself.
You want to start with a proper grip, and then from there, learn the different methods to handle varied jobs such as peeling, slicing, and detail work.
Some of this is easier if you optimize for a comfortable handle. Something thicker has a better chance of staying in your hand, and you may want to go for a handle that's more oval in shape as it is less likely to spin while you're using it.
And – almost universally – standard paring knives aren't the best knives to share with your kids when cooking together. My friend Katie put together a post (and video!) reviewing the best knives for kids for you to check out.
Paring Knife Handle Material
Also, consider the handle material.
Metal is (of course) durable and easy to wipe clean, but it may not offer as secure a grip. You may get a more ergonomic grip from plastic, composite, or rubber handles – and they're also lighter in weight – so you can reduce the chance of developing fatigue.
Wood handles give some grip benefits, but their top selling point is feeling comfortable against your skin – not the grip security.
Regardless of the handle material, the knife itself should be well-balanced for your personal needs. If you're not comfortable, then you may lose control of the knife.
Another factor to keep in mind is the tang design in your knife of choice. Most chefs prefer full tang knives over partial tang knives for the simple fact: durability. Since partial tang blades only extend halfway down, they're easier to break. Full tang offers reliability and longevity, as the metal of the blade extends from the tip to the end of the handle.
Best Paring Knife – Top 7 Reviewed
The KitchenAid Classic Forged Series Triple Rivet Paring Knife is a value option that may help you get some basic prep work done. Made from high carbon, German stainless steel, the 3.5-inch blade has a good amount of hardness.
Users report it has a good amount of sharpness, but if you're looking for more, the blade seems quick and straightforward to maintain so it should retain a sharp edge for a while.
The KitchenAid is also designed to be dishwasher-safe if you choose to clean it there. (Although I always recommend you hand wash your knives, so they last longer). Be aware though that since it is high carbon steel, there may be a risk of some rust developing if it isn't frequently maintained and dried correctly.
The knife also features triple steel rivets to help reinforce the handle's seamless design. Intended to be ergonomic, the handle aims to fit comfortably in your hand. This way, you may have greater control over your cuts.
It also has the right balance to contribute to its ease of control. If there is any discomfort, it might be that the handle can seem too small for those of you with larger hands.
Pros:
Appears to have the proper balance
Easy to maintain and re-sharpen
Ergonomic design for better control
Cons:
Handle may seem smaller than expected
---
As an affordable knife that may still last you a long time, the Victorinox Swiss Classic Paring Knife is available in both a straight edge and serrated edge styles. With its 3.5-inch blade, you may have greater accuracy in your cuts for smaller jobs. The pointed tip might make it easy to handle intricate cuts as well.
If there's anything that may force you to take more caution, it's that the blade may be a bit more flexible than other paring knives. However, the textured handle can help you keep a secure hold as you work so you can attempt those delicate precision jobs.
This knife is made using hard stainless steel that offers a good edge as well as a lightweight build that can help you manage quick tasks.
Because it is steel, there's a chance that the edge can dull sooner than expected, but it doesn't take much to re-sharpen it.
If you care about how the knife fits in with the rest of your kitchen, then consider that this one is available with six different handle colors(!).
Pros:
Textured, slip-resistant handle design
Accurate cuts
Thin and lightweight for quick use
Cons:
Blade might have too much flexibility
---
The Calphalon Contemporary 2-Piece Paring Knife Set may be a good option if you want more versatility out of your paring knives. With this set, you receive a 3.5-inch paring knife as well as a 4.5-inch paring knife so you can choose the paring knife that best works for your current needs. Both of the knives are labeled on the handles so that there's no mix-up in which knife you're using.
Both knives are made from high carbon German steel that sharpens easily. From all reports, the blades are very hard and can maintain an excellent edge. These knives also seem to resist rust, discoloration, and stains well, especially for high carbon knives.
They have a full tang construction which means metal stretches from tip to the end of the handle. The fully tapered cutting edge also adds to the knives' strength while it gives the knives another layer of cutting versatility.
As for the handle, it appears to weigh more than some users anticipated, which might cause some difficulties in getting those more delicate cuts. However, the handle does have a unique, contoured design for comfort. It's a one-size-fits-all situation so you may feel more at ease while cutting even with the added weight.
Pros:
Resists rust and stains well
Long-lasting construction
Ergonomic and contoured handle
Cons:
Handle may feel too heavy to some users
---
The Shun Classic Paring Knife takes a Damascus-style approach to its appearance and construction with 16 layers of high carbon stainless steel woven to create the blade. There's even a VG-10 steel core, showcasing its durable construction straight from Japan.
This construction – albeit causing it to be more expensive than others on our list – results in a very lightweight cutting instrument. As such, you have a better chance of cutting for long sessions without your hand tiring out.
Even with that, some users found the edge fragile. There might be a chance of you chipping it accidentally, so you may want to take caution when using this knife and be careful not to drop it.
The overall build of this knife seems excellent, and it would be great for detailed and finer cuts. It sports a 3.5-inch blade for that precision-heavy prep work. The tip appears to have a useful piercing element to it as it's sharpened to a steeper angle to hold its edge.
When it comes to the handle, it's D-shaped, and it features the use of Pakkawood. This may be more comfortable to use while also adding to the knife's overall aesthetic design.
Pros:
Food not prone to sticking on the blade
Good seal between the handle and blade
Quality handle material
Cons:
Edge feels too fragile to some users
---
With the Dalstrong Phantom Series Paring Knife, you receive a paring knife that emphasizes style and reliability. On the appearance side of things, the knife looks sleek with a touch of elegance as it has engravings on both sides. It even comes with a sheath, although some users reported it's not the most snug fit
If you look at the handle, you'll notice the hand-polished, black Spanish Pakkawood. It's also laminated for comfort against your skin while also adding durability. There's even a mosaic pin to give it a touch more luxury.
On the other hand, the material used gave the handle a bit more heft than some owners desired in a paring knife. Nonetheless, the D-shaped build can help it fit better in your hand, so you have more control.
The construction seems high in quality also. It features a hard, extremely sharp edge that can help you achieve clean, even cuts. With the narrowness of the blade, you will have an easier time maneuvering the knife. The high carbon steel gives the knife excellent hardness and long retention too.
This 4-inch blade is also agile enough to handle swift cuts with ease, which might cut down how long you spend prepping your food.
Pros:
Quality blade for even, quick cuts
Handle feels easy to hold and use
Designed for simple maintenance
Cons:
Weight feels too much in the handle for some owners
---
The J.A. Henckels International Accessories Paring Knife Set offers you all three main types of paring knife blade shapes at different lengths. You receive a spear tip parer with a 3.5-inch blade, a sheep's foot that's 3-inches, and a bird's beak at 2-inches. The Henckels set may be a useful buy if you want greater versatility and choice in the kitchen.
Each features a black handle (there is a choice to purchase a color set), and the design is ergonomic for comfort and added control. Even with the handle having a good balance ratio with the blade, the handle felt flimsy to some users.
As the handle is plastic, it may be easier to maintain considering you can put it in the dishwasher. I always recommend hand washing, however, for the sake of the blades.
The blade seems to have adequate edge retention to it. It has an ideal thinness so that you will have a better time getting precision cuts.
Its one-piece blade construction also provides some strength to the knife. The blade is made from durable German stainless steel.
Pros:
Thin blade for precise cuts
Balanced well throughout
Holds its edge for awhile
Cons:
Handle felt flimsy to some users
---
The Wüsthof Gourmet 3-Piece Paring Knife Set is yet another knife set that offers three different types of paring knives. You'll have a good deal of flexibility so that you can handle a multitude of work with this set. One knife features a 2.5-inch bird's beak blade, while the other two (with a spear and a sheep's foot shape) both have 3-inch blades.
These knives all utilize high carbon stainless steel in the construction of the blades. They're laser cut to help with sharpness while also allowing them to be easily maintained and re-sharpened.
With the handles, they're made using synthetic polypropylene. They seem to be able to resist damage from the likes of fading and staining. However, the blade and handle material may come across as a bit lower in quality to some owners compared to other similar paring knives.
Still, the thin design of the blade can assist your knife work. It may allow you to achieve better results with detailing. The light weight of the knives helps as well.
To some owners, the handle material didn't feel the strongest, but it seems to provide a good enough grip so that you may feel more secure handling each knife.
Pros:
Simple to keep sharp
3-Piece set offers flexibility
Thin blade for better detail work
Cons:
Material can feel a touch low in quality to some users
---
My Pick for Best Paring Knife
Paring knives are a wonderful addition to any kitchen, and a knife I consider one of the most important to have. After reading our buying guide and reviews, it's our hope you have a better understanding of the benefits of these knives as well as what to look out for when choosing one.
From our review list, I feel that the Dalstrong Phantom Series Paring Knife is the best paring knife. It features a reasonable cost, quality construction, and elegant appearance.
The 4-inch high carbon stainless steel blade has good hardness and is easy to maintain. It holds a fine edge well, and it can help you accomplish cleaner cuts with better maneuverability. The D-shaped handle should also assist you in holding the knife better with the right amount of control.