In a hurry? My pick for best office espresso machine is the Breville the Barista Express Espresso Machine.
Espresso is pressure-brewed coffee that's equally at home kicking off Monday mornings or beating mid-afternoon blues in the office. Every office needs – nay, deserves – an espresso machine!
But I know you're busy, so I show you exactly what to look for when choosing a machine, and walk you through each of the best office espresso machine options.
Office Espresso Machines Reviewed
Choosing the Best Office Espresso Machine
I know you're keen to get to the products, but first, let's address some of the differentiators between the various machines.
Coffee by Numbers
The type of machine you purchase for your office depends on the number of employees in the office and the amount of coffee they consume on average each day.
Did you know that 29% of people drink two cups – or more – of coffee per day? Your office might be higher or lower than that average, but that gives you a decent baseline.
Another factor to consider is the number of outsider visits to your office each day. Do you expect to entertain many clients, guests, or families, or is your office purely restricted to your employees?
Answering these questions will allow you to determine the volume of coffee your machine needs to produce daily, and ensure the models you have in mind can match your needs.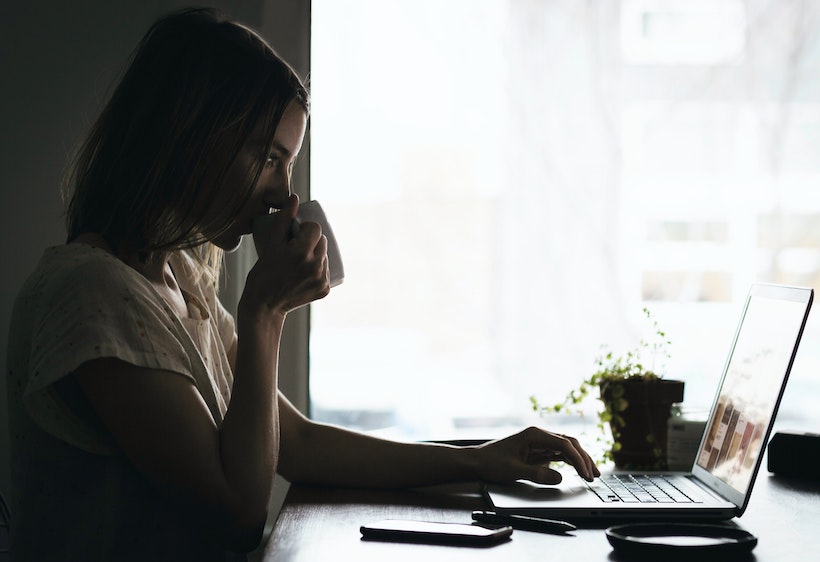 Automatic Espresso Machines
If your office has more than five to ten employees, it's best to pick up an automatic espresso machine. This is because the wait time to prepare coffees manually for large groups of people can be taxing on both the "barista" and employees.
Automated machines also have far more options in terms of brews when compared to manual machines. This allows them to cater to varying tastes, and – more often than not – you can prepare multiple brews simultaneously.
Overall, an automatic machine has the following benefits:
More convenient.
Fast.
Easy to clean.
Anyone can prepare coffee.
No practice required.
It can (usually) also make drip coffee.
Manual Espresso Machines
A smaller office with discerning employees is well-suited to a manual espresso machine as they tend to make personalized and tastier brews.
They do have some downsides to consider, though. One of these is that they may not always come with grinders, meaning you'll have to pick up one yourself, but the effort is certainly worth it for some offices.
Once an employee perfects their drink on a manual machine, the quality will be light years ahead of automatic machines.
So, the overall benefits of using a manual espresso machine include:
Superior quality.
Challenging and fun to use.
Makes aesthetically pleasing coffees.
Hand-made coffees are superior.
Maintenance
Cleaning and maintaining a coffee machine can be a fairly taxing job, especially if you prepare dozens of cups of coffee each day. Espresso machines, in particular, can be quite a handful when it comes to cleaning, so make sure you consider the cleaning times of the model you're considering.
Cost Per Cup
It's essential to consider various price points when you're looking at espresso machines for the office. A great way to figure out which price point works best for you is to calculate the price per cup of coffee. This should be a separate factor from the overall price of the machine, as that's a one-time cost.
The price per cup, however, should also consider factors such as the ingredients you're sourcing, the cost of hiring a barista for a larger office, and even the price of maintaining a machine in the long run. When you put these factors together, you can determine how much it'll cost you to make a coffee cup. You can then tweak the factors accordingly.
Tips While Picking up an Office Espresso Machine
Now that you know what to look for while picking up your office espresso machine, some additional pointers are worth remembering:
Taste Comes First
Weighing all the factors before making your decision is perfectly fine, but remember that little of it matters if your employees are unhappy with the taste of their coffee.
This has to be the primary factor that influences your end decision as nothing matters to coffee drinkers more than the taste of their brew. Poor quality coffee is such a preventable cause of low morale, so optimize for employee taste.
High Costs May Sometimes be Beneficial
If you're going to spend a little more to secure a coffee maker that everyone's going to love, you're probably making the right decision – within reason.
Spending a touch more to make your employees happy will even out in the long run by boosting their productivity and morale. Often, it'll open up the creation of a better variety of drinks too.
So don't be afraid to spend a bit more now to save long term.
Water Lines are Easy to Install
Many companies avoid picking up machines that need a dedicated water line as they're afraid it'll cost more and take a lot of time to install.
Surprisingly, though, water lines are remarkably easy to put in, and they end up saving your employees a lot of time and effort in filling up coffee tanks.
Review of the Top Five Best Office Espresso Machines
The Breville Barista Express Espresso Machine is a reliable and durable model that's also, in my opinion, the best espresso machine for small offices.
Its integrated conical burr grinders offer precision for grinding the coffee beans directly into its portafilter. This allows you to customize the taste and flavoring of the beans in each brew.
With the help of a digital temperature control system, this model is capable of precise espresso extraction. This allows you to deliver water at the right temperature into the brew to optimize the espresso extraction process.
You also get a steam wand with this purchase, which lets you manually enhance your coffee's flavor by using micro-foam milk. Baristas can also use this feature to create distinct types of latte art.
Although you can only make a single cup of espresso at a time using this machine, the results are impressive.
Pros:
Controls grinding using integrated conical burr grinders.
Precise espresso extraction using a digital temperature control system.
The steam wand allows micro-foam milk texturing.
Grind size dial lets you control the grind size of the coffee beans.
Hands-free operation using innovative grinding cradles.
Cons:
According to customers, the washer could be of better quality.
---
De'Longhi is famous for making quality coffee machines, and the De'Longhi ESAM3300 automatic espresso machine is by far one of its most compelling offerings.
If you fancy a cappuccino, the patented cappuccino system frother perfectly blends steam and milk to create the most exquisite creamy froth.
Using the device is extremely intuitive as well, thanks to the easy-to-use rotary and push-button control panel. This panel offers access to the programmable menu settings, punching your way to the perfect cup of espresso.
Grinding the beans with this machine is near-effortless with the help of the "direct-to-brew" system, which is compact, patented, and easy-to-clean.
Note that to get the best results from this machine, De'Longhi recommends using a medium roast.
Pros:
Brilliant froth thanks to the cappuccino milk frother system.
Easy-to-use rotary and push-button control system.
Simple to clean and maintain.
Grinds beans efficiently with the "direct-to-brew" system.
Cons:
Some users have reported that the O-rings need regular replacement.
---
The De'Longhi ECAM22110SB is a real space saver and packs powerful features that are sure to excite the team at work.
It's armed with a professional-grade burr grinder that includes 13 unique settings—producing the grind for your beans. If you're not interested in grinding fresh beans, you can also use a second chamber for pre-ground coffee.
If you're in the mood for something besides an espresso and enjoy frothy coffees, this model has something special just for you. An adjustable cappuccino system lets you mix the steam and milk in your desired proportions to create a thick and flavorful foam.
You can also modify and adjust these levels to create supremely thick and creamy lattes, macchiatos, and flat whites.
You'll also find a host of settings with this model to customize various elements of your beverage. This includes changing the temperature, coffee size, and coffee strength.
The De'Longhi brand is also known for creating products that require half the maintenance of competitors, which is a big bonus for those responsible for cleaning the coffee maker.
Pros:
Professional burr grinder with 13 adjustable settings.
Cappuccino system for creating brilliant foam.
It can create other types of coffee.
Compact design.
Cons:
Oily beans can be tough to grind in this model, according to some users.
---
Jura usually creates high-quality premium coffee makers, but the Jura 16367 IMPRESSA XJ9 is one of its more affordable models and is ideal for mid-sized offices.
I like how it can create a wide range of brews, including:
Latte macchiato.
Cafe creme.
Ristretto.
Espresso.
Simply by looking at this model, you can tell there's a lot of thought behind the design. It's clear and symmetrical, accentuated with a sophisticated chrome-plated bean container.
A full-color TFT display screen allows you to access its many features and create the ideal coffee cup at the press of a button.
Additionally, the 4-liter water tank and 500g bean container use fine foam technology to help create delicious and frothy drinks.
Pros:
Makes a multitude of coffees.
Smart and sleek design.
Chrome-plated 500g bean container.
Full-color TFT monitor to access features easily.
Cons:
Customers have indicated that any repairs on this machine can be pricey.
Short warranty period compared to some other options.
---
This premium Jura 13623 Giga 5 model is one of the best office espresso machines and is ideal for large office spaces as it can produce multiple specialty coffees to perfection.
In particular, it uses a two-disc ceramic grinder to quickly and efficiently grind the beans without making any noise. This is ideal for the office environment as you don't want to have a noisy and loud coffee bean grinder going off every time someone wants a coffee.
It also comes pre-loaded with 12 unique barista-level recipes to help you create the ideal coffee cup – even when there isn't a professional around.
Note that you can easily access all these features with a clean and colorful TFT screen.
Pros:
Produces 12 specialty coffee recipes at the press of a button.
Includes a twin-disc ceramic grinder.
Access features using a full-color TFT screen.
Includes two heating systems for quick coffee creation.
Cons:
Pricier than some other models.
---
Espresso Yourself: My Pick for Best Office Espresso Machine
The modern office space seems almost incomplete without a coffee machine or espresso machine. These are the modern water coolers, and all the best conversations tend to unfold around coffee.
With so much on the line, my pick for best office espresso machine is the Breville the Barista Express Espresso Machine.
It's an excellent model for small office spaces. It creates only one cup of espresso at a time, but is armed with numerous premium features to let you perfectly customize that cup based on your tastes.
Features such as the precise espresso extraction, dose-control grinding, and micro-foam milk texturing let you find the right balance between taste, presentation, and concentration.
Every office space needs one of these beauties. It can surely make Monday mornings a whole lot easier!