In a hurry? My pick for best Bunn Coffee Maker is the BUNN GRB Velocity.
A coffee maker is one of those rare fixtures in your home that you need to get right for the sake of the happiness of everyone involved. You don't want to wake up to the smell and taste of coffee each day that you don't enjoy drinking... that's a nightmare!
If you're looking for the best coffee makers in the market, the chances are that you've already narrowed your sights onto the Bunn brand, and I commend you on this choice.
Today, I'm looking at five of Bunn's best products to help you narrow down your search even further. Each of these products is absolute top-shelf quality, and one of them will perfectly suit you and your family.
Top Bunn Models Reviewed Today
Things You Need to Know Before You Choose a Bunn Coffee Maker
Here are a handful of factors that you need to consider before settling on a Bunn coffee maker. Let's cover some of the key differentiators.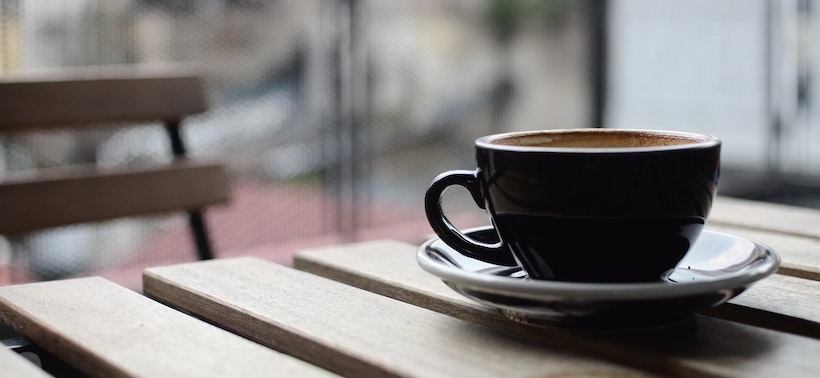 Capacity
The size of your coffee maker should be directly proportional to the amount of coffee consumed in your household daily.
If there are multiple coffee consumers in your home, it would be ideal to pick up a machine that can make 10 to 12 cups of coffee in a single sitting. This saves a lot of time across the day, not having to brew multiple batches.
If you're the lone coffee connoisseur in your home, buy a machine that makes enough coffee to suit your requirements. (A bonus then is you get to pick the style and features of the product based only on your needs.)
Some people need just one coffee to get their daily fix, while others need to keep sipping on a cup all day. I won't judge you either way (for the record, I'm in the latter category), but getting the capacity right should be a priority over style and other features.
You don't want to be continuously filling your coffee maker, and good quality coffee ain't cheap, so you don't want to be throwing half of it away at the end of each day, either.
Features
Bunn prices many of its coffee makers in that sweet spot between budget and premium products, making them ideal for many consumers around the world. They sell multiple products within a given price bracket, varying the prices for the exact features you need.
Make sure you do a quick virtual walkthrough of your options based on the price you're willing to pay. Your standard entry-level Bunn coffee maker kick-starts your day with a reliable coffee cup, but might not give you much else.
A few higher-priced models in the Bunn coffee maker selection can provide impressive features to create the perfect coffee cup to start your day with a twist or two. It makes sense to hold off buying until you can afford the features you're seeking.
Lifestyle
Your lifestyle should also play a substantial role in finding the perfect coffee maker for your needs. If you're a person who loves caffeine but is wary of overindulging, you could probably do with a quality coffee maker without too many bells and whistles.
On the other hand, if you're someone who carries a thermos with them at all points and needs to keep sipping on a cup of joe around the clock, you probably have particular tastes in your coffee.
Such individuals are best served by owning a model that can help customize their coffee experience, and Bunn has a few options in that regard.
Customization and Settings
There's plenty for you to look into when it comes to coffee options that Bunn models can produce. Some models allow you to create a range of preset coffees with the press of a button, while others give you the option of changing the presets to help you make a cup you find divine.
Consider what settings work best for you and (possibly!) your family. Do you want a machine with a timer to have coffee ready when you wake up? Will it need an auto-shutoff feature, or do you want to control foam or have better temperature control?
This is the genuine beauty of consumerism, isn't it? You can sort through these various models to pick a product that will work best in your home.
Review of the Top Five Best Bunn Coffee Makers
This is the section that many of you have been waiting for – reviews of the top Bunn models you can buy today. Let's dive in.
The Bunn GRB Velocity is an incredible machine capable of brewing 10 cups of coffee in about three minutes. It does this by always having internal hot water ready to brew coffee whenever you need it.
Bunn has carefully designed this model to meet the needs of coffee lovers worldwide who optimize for incredible speed and efficiency.
You can see this in the carafe; the carafe is non-drip and has a unique lid and spout design to create a stable arc while you pour coffee. They have also designed the wick to dribble the coffee back into the container to avoid any stains or spills.
To maximize the flavor of your brew, Bunn has taken some crucial measures while creating this model. The multi-stream spray head, for example, showers hot water evenly across the coffee grounds to moisturize the ingredients properly.
Using a large, flat-bottom filter and funnel helps create a smooth interaction between the water and the coffee beans to enrich the brew's flavor.
Pros:
Can prepare 10 cups of brew in a mere three minutes.
Includes a three-year warranty.
Easy to clean.
Non-drip carafe design.
Superior flavor extraction system.
Cons:
Some owners found the water came too fast and overflowed.
---
The Bunn brand prides itself on delivering you a coffee in a fraction of the time required by other models. The Bunn CSB2G Speed Brew model lives up to the name and allows you to enjoy a fresh pot of coffee at a moment's notice.
A commercial-quality stainless steel tank helps store hot water and maintain the hot temperature to let you nearly instantly access hot coffee. You can use this system to brew from a large travel mug to a full pot of coffee (20 to 50 ounces).
Much like a lot of the Bunn products, this model offers a non-drip carafe design to help you quickly and easily pour your coffee without worrying about messy spills.
The flavors created by this model tend to be far better than most similar products in the market today thanks to the use of a unique spray head that allows for maximum flavor and coffee extraction from the beans.
Bunn provides a three-year warranty period along with a starter pack of 25 coffee filters.
Pros:
Brews a full pot in half the time compared to similar products.
Made using a commercial-quality stainless steel water tank.
Uses a unique spray head to maximize flavors.
Three-year warranty.
Includes 25 coffee filters.
Offers a non-drip pouring system.
Cons:
Some users had complaints about the location of the power switch.
---
The Bunn VPR-2GD is a commercial-grade model that is ideal for the office environment or just to meet the needs of an extensive family with multiple coffee consumers.
Unlike some commercial models, it is a 12-cup coffee maker that does not require any plumbing, allowing you to place it anywhere near a power outlet to make coffee anytime you please.
It has many nifty features ideal for office use as Bunn built it with the office environment in mind. A splash guard funnel, for example, helps deflect liquids away from your hand in case of any sudden movements.
Using an efficient pour-over system and a simple switch control allows you to make enough coffee for the two provided glass decanters without the threat of spills or burns.
The upper and lower warming plates ensure the decanters' coffee stays hot until you're ready for another cup.
Stainless steel in all its internal components ensures the long lifespan of this model. That means 3.8 gallons of coffee every hour – if you need it – for a considerable amount of time after your purchase.
Pros:
Commercial-grade model.
Effortless pour-over system.
It can make 3.8 gallons of coffee every hour.
Splash guard funnel protects your hands from burns.
All internal components are made of stainless steel.
Cons:
Some owners found the seals leaked after a few years of use.
---
The Bunn Heat N Brew is a high-end, fully-programmable coffee maker for the home. Set the start time for the brewing process each morning to have your coffee cup ready for consumption as soon as you're up.
If you don't use the programmable start feature and hit the button on a brew manually, you can have 10 cups of coffee ready in only 10 minutes. Unlike many Bunn products, this model features an auto warmer plate for safety reasons. The plate automatically switches off after two hours of usage.
The product has an exclusive, shatter-resistant carafe that's also non-drip, helping you serve your coffee with the utmost ease and safety. You can rely on a clean and effortless pour thanks to this feature.
Pros:
Fully programmable model.
Can brew 10 cups in 10 minutes.
Uses an auto warmer plate to maximize safety.
Shatter-resistant, non-drip carafe for safe, smooth pours.
Three-year brand warranty.
Cons:
Requires regular cleaning.
---
The Bunn BX Speed Brew Classic is another offering from the Speed Brew series that helps you create quick and tasty coffee for your morning fix.
Making coffee with this model is effortless, thanks to the intuitive design used by Bunn. Simply slide the brew funnel under the brewer, turn on the warmer and watch the magic unfold.
Thanks to the incredible efficiency of this model. You can create anywhere between two and 10 cups of coffee in no more than three minutes.
Using the non-drip carafe allows you to quickly and easily pour these steaming hot cups of coffee without experiencing any spills, drips, or burns.
Pros:
Brews 10 cups of coffee in three minutes.
Easy to brew and clean.
Non-drip spout.
Porcelain-coated warming plates.
Stainless-steel internal water heating tank keeps the water heated.
Cons:
Some owners felt the coffee temperature was too low after brewing.
---
Final Verdict
Finding the ideal coffee maker is a challenging and surprisingly daunting task because of the surprising number of options in the market.
Luckily, with Bunn you've already narrowed it down to a fantastic brand.
This is abundantly evident when we look at the design and features of the BUNN GRB Velocity. If you had to opt for one of the five products featured in our reviews above, it'd be my top pick.
It can make 10 cups of coffee in under three minutes, it features an intelligent design that allows you to pour the coffee easily, and it has an excellent flavor enhancing system.